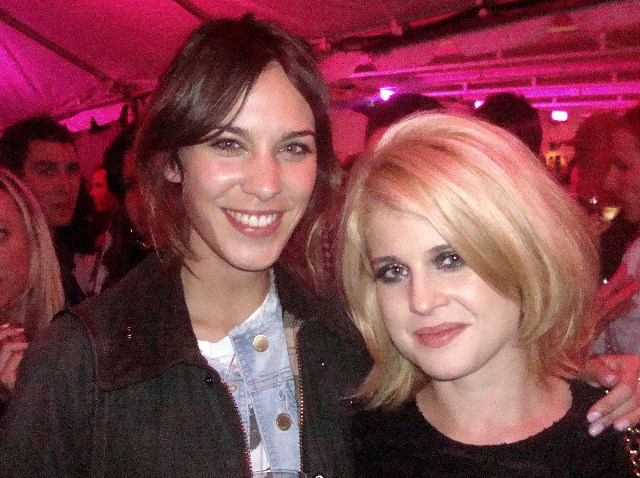 Kelly Osbourne stepped out with fellow Brits at Mulberry's Fashion Week party on the roof of SoHo house.
"I love Mulberry parties," the daughter of Ozzy and Sharon said of the British womenswear and apparel label. "British club, British line, most of the people here are British -- I'm all about it."
Osbourne and fellow UK "It" girl Alexa Chung chatted and caught up in the packed crowd.
The starlet said she and Chung, who is the inspiration for Mulberry's "Alexa" bag, have been best friends from the time they auditioned to be VJs for the BBC show Popworld at age 18.
"Me and Alexa matured together," she said.
After hors d'œuvres (including fish and chips, of course) and cocktails, British-based Florence and the Machine rocked the rooftop. The band's appearance at the intimate event comes just two days after the group performed for thousands in a huge stage production at the VMAs.
A number of party-goers hailed from the Little Continent, but a beautiful view of Chelsea and the West Village was a constant reminder of where the party was.
"Mulberry in the best way brings London fashion to the states," said stylist and performer Sammy Vicious, who splits her time between New York and LA. "I think we all benefit when we cross-breed with each other. It all comes together in New York for some reason. If it's here it's going to be everywhere."
The collection, which showed at New York Fashion Week earlier in the day, took its inspiration from the English classics "Grey Gardens" and "The Secret Garden."