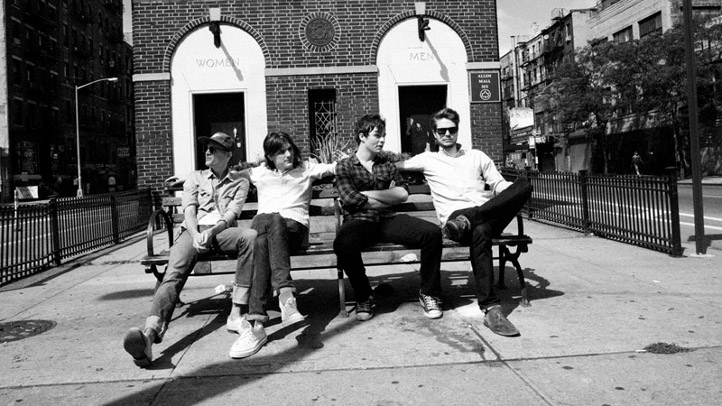 Who: The Rassle is made up of four guys who were at one time or another members of an assortment of local bands like The Virgins, Young Lords and the Takeover UK.
What: They are a no-frills rock-and-roll band. The Rassle seamlessly channels the sound of both the glory days of New York and the reinterpretation of those salad days that occurred around the turn of the millenium. Listening is easy since the band has been kind enough to offer a trade of their self-titled EP for some mailing list information.
When: The band has been playing out all over New York for the past year sharing the stage with artists like Fences, The Dears and the Sam Roberts Band. Catch them on June 22 when they stop by the LES institution Pianos for a gig with fellow local outfit Jump Into the Gospel.
Where: The four gentlemen who make up The Rassle call New York home so don't be surprised if you see them guzzling cheap PBRs at Welcome to the Johnsons or grabbing a bite at Vanessa's Dumpling House.
Why: Their catchy brand of rock music is so easy to digest and it begs for a night on the town and the requisite hangover. There is no reason to enjoy The Rassle in moderation; it goes down way to smooth and sometimes a little excess can be a good thing.
Check out The Rassle's video for "Wild Ones":