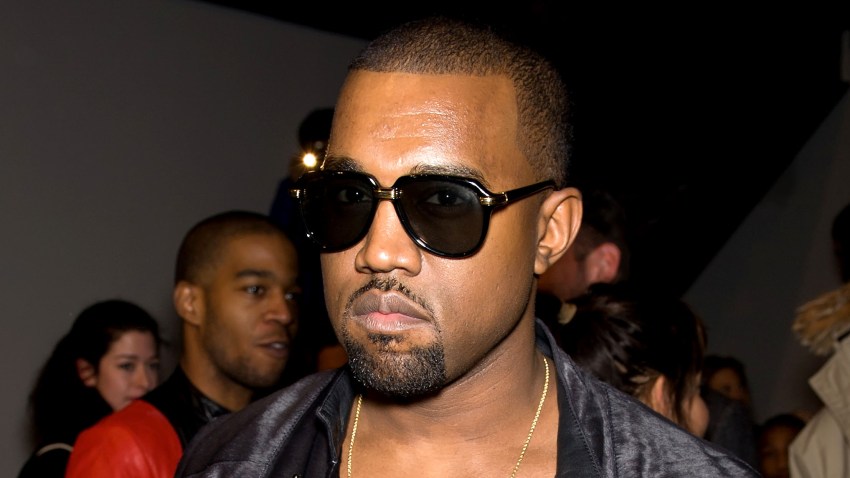 What were you doing last night? If you weren't one of the well-heeled guests at the Museum of Modern Art's Party in the Garden gala, you didn't get to see Kanye West throw a melodic mini-tantrum.

But Jon Caramanica of the New York Times Arts Beat blog breaks it down. West was the headlining act at the MOMA's annual fundraising soiree in the Abby Aldrich Rockefeller Sculpture Garden.
Dressed in a hoodie and jeans among the sea of black-tie attendees, he performed for approximately 45 minutes, culling radio hits from past albums, including "The Good Life" and "Flashing Lights," and several tracks from last year's tour de force My Beautiful Dark Twisted Fantasy.
He opened with a "harsh" cover of Stevie Wonder's "They Won't Go When I Go" (off 1974's somber Fulfillingness' First Finale). His mentor-turned-collaborator Jay-Z appeared in a surprise cameo to share verses on their joint track "H.A.M." and Hova's "Empire State of Mind."

Caramanica notes that West was "moody, dour, even irritated at points," complaining about the media attention and the humiliation he's felt (perhaps alluding to that messy Swiftgate fallout).
"Do you know what it feels like to be hated, do you know what it feels like to be degraded?" West demanded mid-set.
"It wasn't always clear he was enjoying himself, even if everyone else was enjoying him," Caramanica writes. "His closing rant felt true to the night's mood, a characteristically tortured and self-aggrandizing spiel."

All in the name of charity.