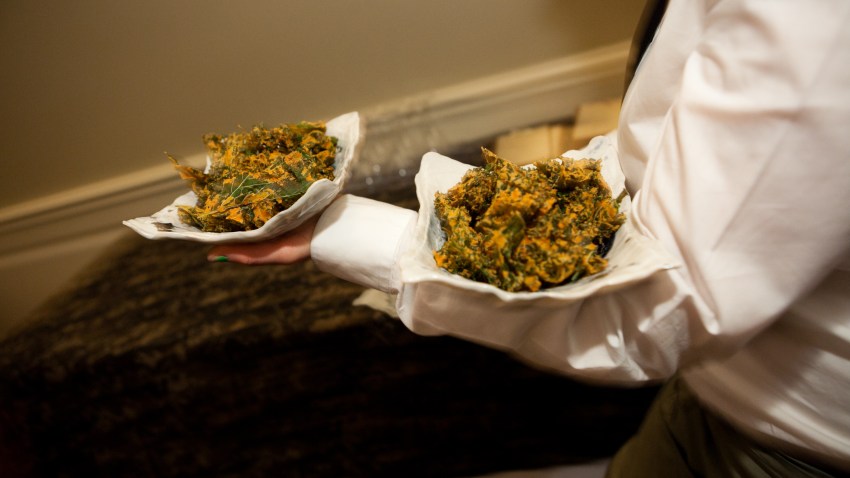 Kale might be New York City's hot new superfood.
The antioxidant-packed cabbage been making its rounds on the menus of the city's hottest restaurants, according to the New York Post, showing up as salad, side and entree.
Here's an overview, from the Post's survey of eateries using kale:
Goat Town (511 E. Fifth St.): Kale Waldorf, tossed with crisp apples, toasted walnuts, finely diced celery and golden raisins in a creamy cider dressing.
Buttermilk (524 Court St., Carroll Gardens): Kale Caesar, served with crisp endive in an anchovy vinaigrette, topped with homemade sourdough croutons and a runny, soft-boiled egg
Colonie (127 Atlantic Ave., Brooklyn Heights): Kale salad with kohlrabi, carrots and cherries, in a lemon anchovy dressing
Beauty & Essex (146 Essex St.): Bold kale and apple salad, tossed with smoky pancetta, sweet candied pecans and tangy goat cheese
Northern Spy (511 E. 12th St., East Village): Kale topped with cheddar, roasted squash, toasted almonds and Pecorino in a lemony vinaigrette
The Post reports local farms are also seeing increased sales of the leafy vegetable.
Even Alex Rodriguez is a fan; his recipe for baked kale chips was recently posted here on Go Healthy New York.