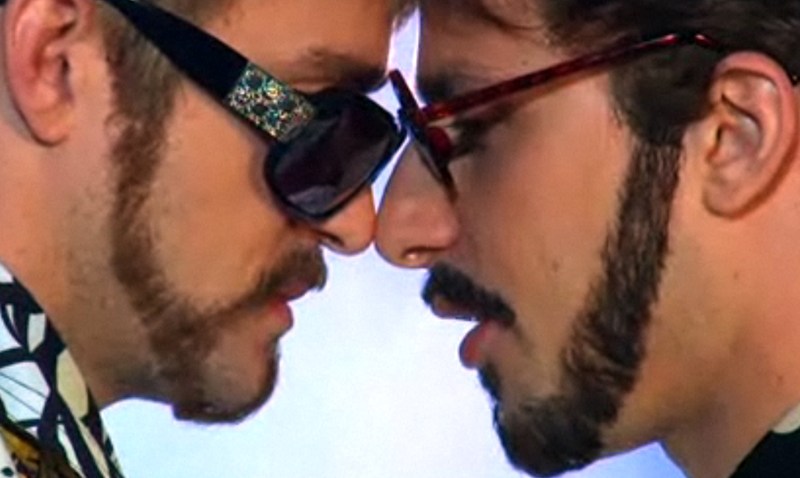 Saturday night marked Justin Timberlake's fourth appearance on Saturday Night Live since November 15 (!), which basically means that he's on the show just about as often as Casey Wilson is these days. However, this was the first time he was actually hosting the show, as opposed to showing up for one of his increasingly annoying cameos. As we have come to expect from the skills that he demonstrated during his previous hosting engagements, Timberlake once again proved that he is fully at ease every time he steps into Studio 8H, whether he's reprising familiar characters (Robin Gibb, the Singing Mascot, The Dick-In-A-Box guy), contributing as a musical guest (he duetted with Ciara) or embracing the kinds of opportunities that the sketch medium provides (he pretty much nailed the "Classic Peg" grandmother character he played in the Target sketch). However, our favorite moment of the night came when he portrayed Cornelius Timberlake in the old-timey "Immigrant Tale" sketch, a skit in which he not only admitted that he slept with Britney Spears ("Publicly, they'll claim to be virgins, but privately ... he hit it"), but also acknowledged that his repeated guest appearances on the show might be growing a bit tiresome. Possible Vulture shout-out? You decide!

Also: will "Motherlover" go viral? Everything about it was great (especially the sweeping, Palow da Don-type synths), but we have a feeling that it might be a bit too "obvious" to actually take off.

Previously on Vulture...

Copyright VULTR - NY Mag