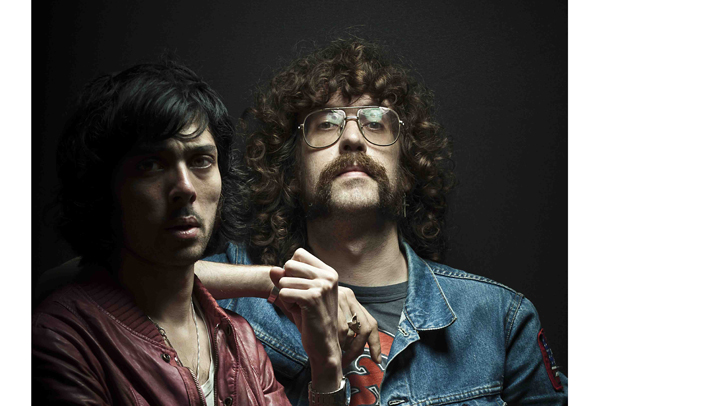 There's been plenty of debate about the extent to which French dance-duo Justice actually do any work onstage during their lives shows.
But there's no debate about whether people like to shake their limbs in a rhythmic fashion while listening to "D.A.N.C.E." and "Waters of Nazareth," because there's ample proof of that.
If that's your thing as well, then you'll be psyched to know that the Parisian pair will play Terminal 5 on March 16 and 17 in support of their new album Audio, Video, Disco, which Justice's has said was their attempt to make a dance version of an arena rock record.
They bring the gigantic speakers and ridiculous light show, you bring the Led Zeppelin t-shirt?