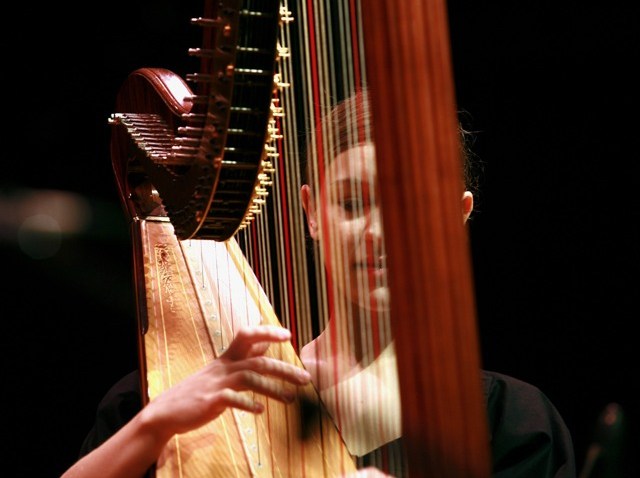 Well, that's good to know, especially because we hadn't heard it yet: harp-playing otherworld nymphet Joanna Newsom will not be voicing a character on The Simpsons anytime soon. The singer/songwriter released this statement via her publicist yesterday:

"Regrettably, the awesome rumor of my upcoming cameo on The Simpsons is unfounded. I remain, however, steadfast as always in my commitment to the character of Lisa, whom I have of course had the privilege of voicing for the last twenty-one years, in my dreams. Thanks for the memories, gang!"

Said publicist, Jessica Linker at Pitch Perfect PR, suggests that the rumor originated in Malibu Magazine. It was picked up by New York outlets Prefix magazine and influential blog Consequence of Sound, plus a handful of other local sites. Perhaps the gossip started because Homer's holy creator, Matt Groening, curated this year's All Tomorrow's Parties festival in the U.K. and hand-picked Newsom for the lineup.

Bummer. In other news, the elephant who couldn't stop laughing was put to death.

Copyright Getty