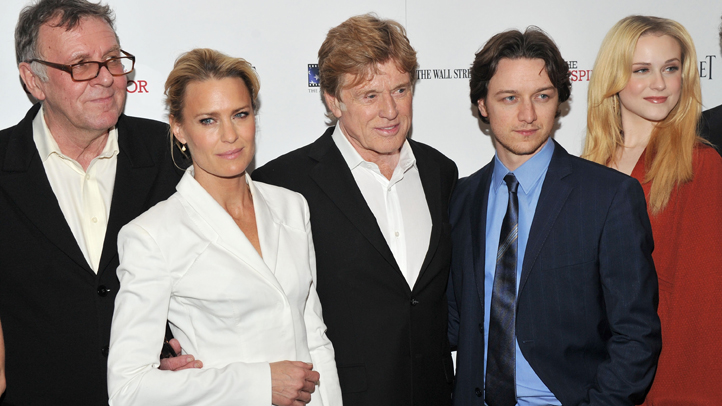 The cast of "The Conspirator" spent 10 weeks filming in the South, where they had a lot of downtime to get into trouble and partake in local fare.
"There was a lot of drinking in Savannah," James McAvoy told Niteside. "Which is good fun. And a lot of fried food consumed."
McAvoy says he was not the biggest boozer among his cast members. So who outdid him during production?
"Danny Huston! Also, Robin [Wright] can pack it away, man!"
McAvoy was out Monday night at the Museum of Modern Art for the New York premiere of the film, which was directed by Robert Redford.
McAvoy also stars in the upcoming X-Men movie, "X-Men: First Class," though he openly admitted to having little experience with the stories growing up.
"I never read the comic books because I just didn't really get them in the U.K.," he said.
The forthcoming flick hits theaters in June.