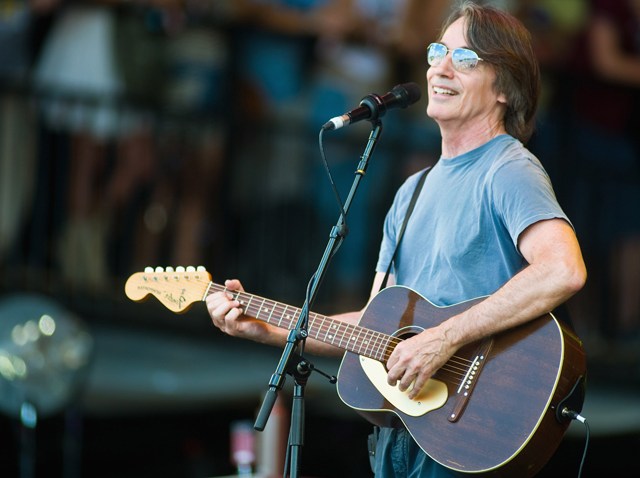 As NBC New York has been reporting, storied songwriter Jackson Browne, alt-rock survivors Third Eye Blind and LA folk-rockers Dawes plays Zuccotti Park on Thursday. This will be the first time high-profile musicians have played for Occupy Wall Street protesters since the park was raided two weeks ago. Jackson Browne and Third Eye Blind will also appear on Occupy This Album, a benefit album compilation organized by Music for Occupy.
A final tracklisting is not available yet, but Crosby and Nash, Jackson Browne, Warren Haynes, Aeroplane Pageant, DJ Logic, Yo La Tengo, Lloyd Cole, Devo, Stephan Said, Lucinda Williams, Toots and the Maytals, Tao Rodriguez Seeger, Third Eye Blind, My Pet Dragon, Alex Emanuel, Joel Rafael, Ladytron, Chroma, Cosmonaut, Jennie Arnau, Dylan Chambers, Global Block, Mystic Bowie, Harry Hayward, Mike + Ruthy, Jay Samel, Matt Pless, Mike Rimbaud are listed as appearing.
Music for Occupy will donate all proceeds from the album to, as its website says, "directly towards the needs of sustaining this growing movement."
As always, you can read NBC New York's continuing coverage of the Occupy movement here.