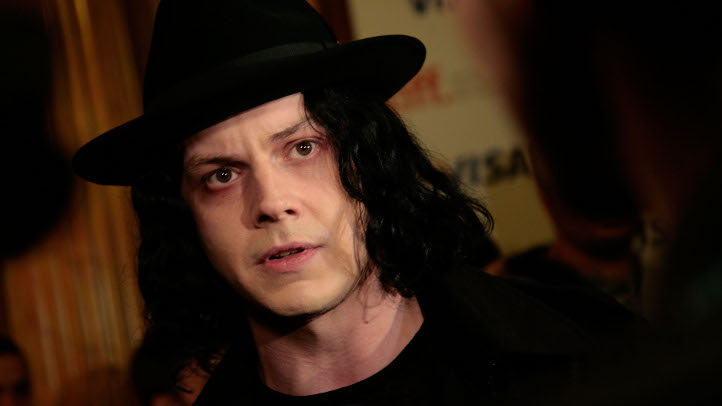 After years of performing with The White Stripes, The Dead Weather and The Raconteurs, man of a thousand bands Jack White is now touring behind his own name. More or less.
The man born John Gillis will launch a tour behind his upcoming solo album Blunderbuss , which will be out on April 23 via his label Third Man in association with Columbia Records.
White will play Roseland Ballroom on May 21; blues acolytes Alabama Shakes will open.
As we saw on
"Saturday Night Live"
and as reported by excited fans who saw his performances last week at South By Southwest, White has been splitting his performances in half.
The first part sees him backed by an all-female band, who contribute fiddle and violin to the country folk numbers in his discography. For the second part of the show he is backed by an all-male group on the rough-and-tumble numbers in his discography.
White has been plundering his entire discography on this tour, so expect Stripes, Weather and Raconteurs songs aplenty on this tour; according to reports a fleshed out "Hotel Yorba" has been fiddle-assisted by the country musicians on this outing, while the rock dudes have been manhandling "Dead Leaves and the Dirty Ground" and "I'm Slowly Turning into You," among others.
Do your homework, then, but still expect surprises, as White famously loves to keep things loose. Who knows, he might even form a new band by the time he drops by.