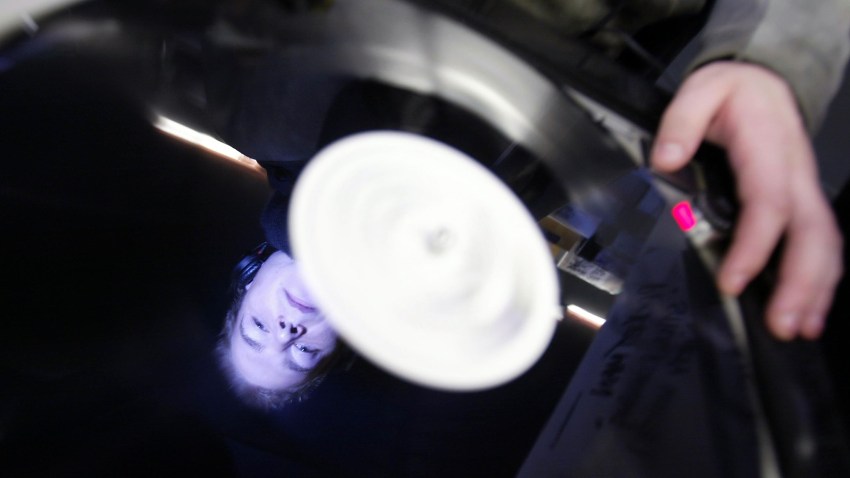 This Sunday turn your weekend vinyl scavenging into a party at the fourth annual Brooklyn Record Riot.

The Riot, a traveling DJ and alcohol-fueled record sale returns to Warsaw -- the Polish National Home and concert venue -- in Greenpoint. By the numbers: 30 dealers from all over North America, 50 tables, 30,000 LPs and eight DJs spinning inspiration throughout the day.

Serious collectors pay a premium for getting their paws on the best stuff: Admission is $20 from 10 a.m. to Noon after which a mere $3 will get the less-ambitious in the door to fight over the leftovers. Last year, vinyl devotees reportedly snagged everything from the Plasmatics and Peter Allen to Funkadelics Maggot Brain.
And since Warsaw, at 261 Driggs, was the address that many Polish immigrants reported as "home" when they stepped off the boat onto Ellis Island, it's only appropriate that your crate-digging be accompanied by perogies and kielbasa. And oh yes, there will plenty of beer.

Warsaw has hosted the likes of Wilco, The Butthole Surfers, The Misfits (well, what's left of them) and upcoming, The Kings of Convenience. The landmark venue joined forces with New York concert veterans and new neighbors, The Knitting Factory, last fall to help book and promote live shows at the spacious ballroom, although it seems unclear by peeking at the calendar how succesful this partnership has been so far.
But not to worry, because on Sunday, the turntable is center stage.

Copyright FREEL - NBC Local Media