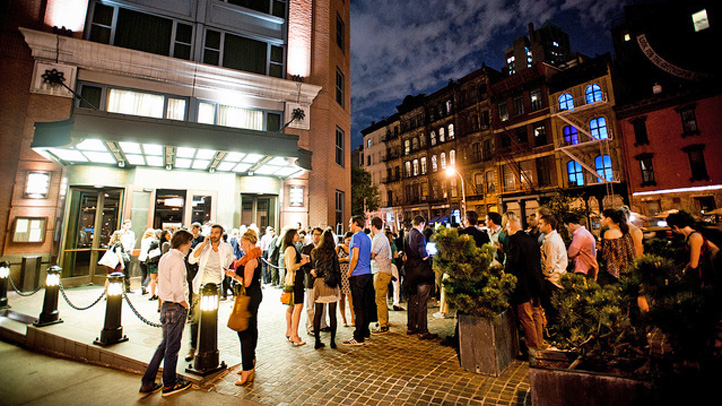 Drink, dance and mingle -- and be careful what you Tweet and Instagram -- at our picks of the most fun parties and events during Internet Week NY.
Official Internet Week NY Opening Party
Monday, May 14 10 p.m - 4 a.m, The Tribeca Grand Hotel
This invite-only party, organized in collaboration with music partners RCRD LBL and Thrillist, kicks off the festivities at Internet Week NY headquarters at 82 Mercer. Wild Belle and MNDR will perform live, with a DJ set from Michna. If you know how to score an invite, please let us know.

#WDesign,
All week long -- W-New York Times Square
The W- New York Times Square hotel and Instagram NYC have teamed up to display photos from six top New York City-based Instagram photographers, as well as user-submitted photos from around the world tagged with #WDesign. Send us your great shots, too, by also tagging your pics with #NBC4NY.
Internet Week Party: Midtown
Monday, May 14th, 6 p.m - 9 p.m, Faces & Names
Can't make it to the invite-only party? Check out this media mixer, sponsored by food and drink app developer Dashcrowd. There will be free bar snacks and drink specials all night.
Dollar Van Demos, LIVE
Sunday, May 20, 12 p.m - 3 p.m, meet at Renaissance Java CAfe, 200 Schemerhorn Street, Brooklyn
Sure, this isn't OFFICIALLY a party -- but have you ever ridden in a dollar van? They're awesome! Take a bumpy but entertaining ride down Flatbush Avenue, from the Fulton Mall to Kings Plaza mall and back. This music showcase has been around since 2009, described by The Guardian UK as "brilliant and incredible!" A selection of hip hop and reggae performers from NYC will be performing in the van, showcasing some of the best local musicians.
WeWork Labs Happy Hour
Wednesday, May 16, 5 p.m - 8 p.m. WeWork Labs, 175 Varick St.
Listen to brief pitches from members of WeWork Labs, an open office space that is hoping to "foster collaboration among intelligent, creative and driven individuals who may not have otherwise had the opportunity to connect." Then enjoy FREE beer provided by Beer2Buds and Bronx Brewery as you play Foosball, beer pong and mingle.