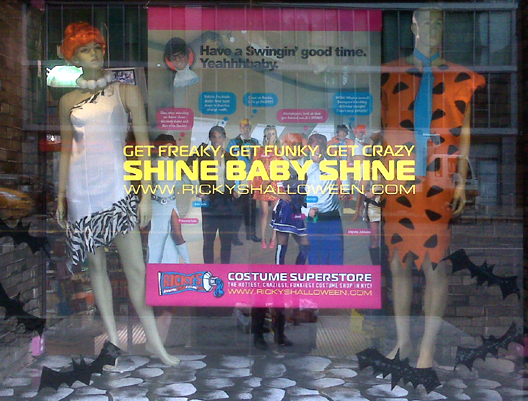 An East Village Ricky's models the chain's Halloween look
The Kim's Mediapolis on Broadway between 113th and 114th Streets in Morningside Heights will be replaced by yet another outpost of Ricky's wildly expanding costumes-and-cosmetics empire. The video store closed on September 15, and Ricky's is rumored to open this upcoming Monday, just in time for Halloween. Columbia students who desperately miss Kim's stock of indie films can take heart, though; the store donated its entire collection to the university, so anyone who would prefer to spend Halloween re-watching Throne of Blood will eventually be able to find it in media services.
· Kim's Mediapolis [Vanishing New York]
· Glitzy Costume Shop, Ricky's, Will Replace Kim's Mediapolis [Spectator]For more stories from Racked, go to racked.com.
Copyright RACKN