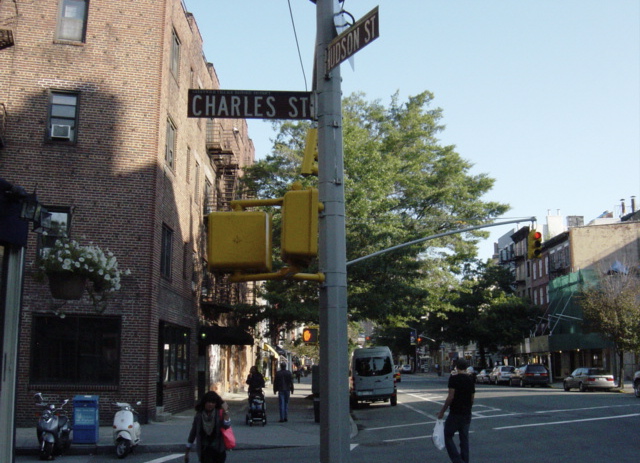 Hudson Street's regeneration after a rash of shuttered restaurants continues. Sure the HSBC bank in what formerly housed Mamma Buddha's is nearly open, but just down the block -- between Charles and Perry -- Slice Perfect is also getting there (though it has experienced all the usual frustrations with DOB inspections).

Miki Agrawa, one of Slice's owners, could be seen this weekend, trowel in hand, getting the place ready. And she reports the restaurant will have some neighbors filling out the block.

Organic beer and wine will soon flow from a bar that sits at approximately what was the midway point of Monster Sushi. Right next door, splitting the massive Monster space up, will be an Italian hairdresser. And -- let us you know if you sense a theme developing -- on the corner, in the former Luca Pizza space, a gelato place is setting up shop.
You can call it the West Village's Littler Italy -- grab a gluten-free, non-dairy, organic slice, not exactly Neopolitan, and stroll the street for a gelato. Just like Florence, except you know, not at all like Florence. But it's something like the WV's idea of Italy. And within walking distance of the White Horse Tavern.
Copyright FREEL - NBC Local Media