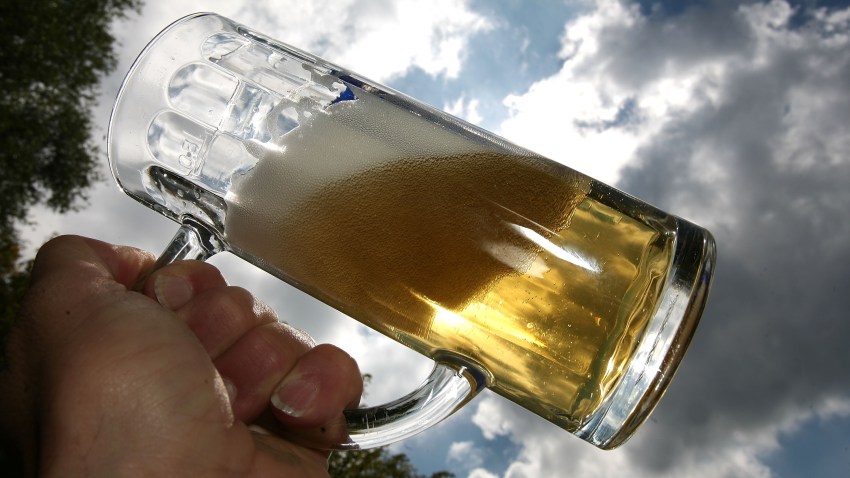 The cocktail craze, which has raged alarmingly long, may be making way for the beer craze, if you believe news reports. People no longer have money to blow on fancy $14-cocktails with specialized ice cubes, exotic bitters and absinthe dripped from an eye-dropper, because, apparently, they are spending all of it on cocaine. So now they are going back to basics.

This is kind of silly of course, because beer never goes away, it just gets reinvented by new contract-brewed micro-labels. It's also a bit of a stretch, because at some of your snazzier beer halls -- the supposed beneficiaries of our newfound appreciation for the fine art of ales and lagers -- such as the Beer Table in Brooklyn, the cheapest offering is $10. So, yes, you can pay an awful lot for a night of boozing.

This doesn't mean that the only option is sipping Schlitz on your couch while sweating through your wife beater. You can even find some pretty tasty craft brewed options, while keeping some of your white-powder-tainted bills on your wallet.

For instance, the Brooklyn Brewery on N 11th Street in Williamsburg is a regular old beer hall on Saturday and Sunday afternoons, with a chalkboard full of whatever's freshest out of the vats. Beers and purchased for one token, with the deal of five tokens for $20 at the door. Your libation is brewed just steps away (unlike Brooklyn in bottles, which is made by contract upstate) and, beyond the standard pale ale, pilsner and lager you get to try whatever the brewmaster got into his head to cook up.

And if that's still a little too steep for your battered pocketbook, there are other deals to be had, besides $2 Pabst (you will have to leave Williamsburg, however). A scant four stops away on the L, unbelievably, toward Manhattan, you'll find Woody McHale's on 14th Street. If you pass and wonder who goes there? wonder no more, for the answer is anyone with an appreciation for a fine American lager at a bargain. The bar serves up buckets of five Yuengling bottles, from "America's Oldest Brewery," for $10 until 7 p.m.
There's always the new Superdive in the East Village, which a symptom of the oozing southward of Murry Hill more than anything else. And despite the name, you can pretty easily drop five bills on keg service. But the beer selection is impressive.
No doubt the analyzing of beverage choices at the recent Presdiential Beer Summit (c'mon Bam, Bud Light?) has to have lent to some extra scrutiny. Whatever you do, just don't pull a Biden.


Copyright FREEL - NBC Local Media