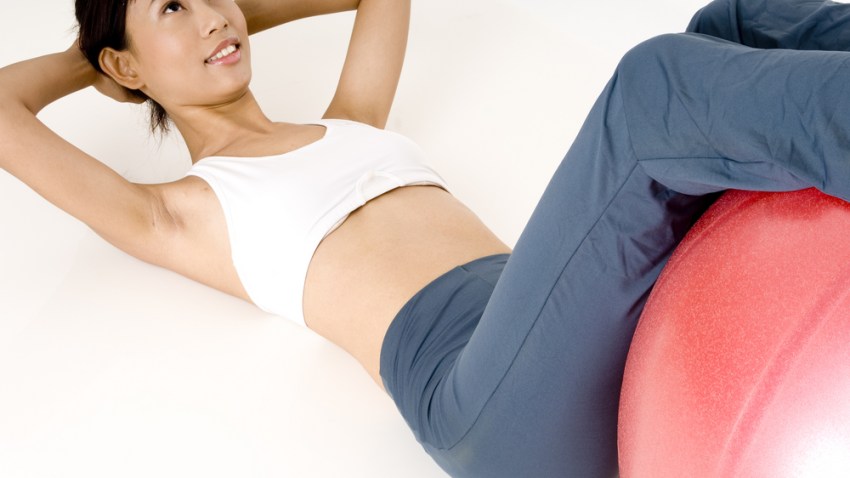 The Nike commercials seem to get it: Close-up shots of dripping sweat, hard-set eyes and steeled jaws, plus that resounding tagline -- "Just do it" -- all but scream grit.
It's the one personal quality found consistently within high achievers, and researchers are steadily finding how far grit actually delivers a person toward his or her goals, whether it's a daunting weight loss or a speedy race time.
In an article on the scientific validity of grit, Women's Health magazine examines, among others, a 2002 study of high achievers that showed the link between grit and high achievement: "Defined as 'sustained perseverance and passion for long-term goals,' grit seemed to explain why more top CEOs hail from state schools than from the Ivy League, and why some people gut out that last series of situps in boot camp while others flop on the floor when the burn really kicks in," WH says.
"According to Duckworth, 'Grit entails working strenuously toward challenges and maintaining effort and interest despite failure, adversity and plateaus,'" WH says. "While some people cut their losses when faced with boredom or disappointment, those with grit stay the course."
Grit can be learned, too. So even if you weren't born ready to star in a fire-you-up sneaker commercial, these tips from Women's Health on staying gritty might just make you the one to watch:
Pinpoint a specific goal. "Performance goals are about the training, putting in all the hours or miles so that you can reach your final goal," a University of California Davis researcher tells WH.
Be passionate. "Whether you feel passionate about knocking out a triathlon or you have an overwhelming desire to become fluent in another language within six months, you need to truly care about your goal to develop grit," according to WH.
Picture it happening. "Picturing yourself standing at the podium as you collect your diploma, or being ushered into a swank corner office, makes the end goal feel real—attainable and gratifying—and helps you muster the drive to stay on track when quitting just seems easier."
Push past the pain. Mantras and imagery help. "'The more you condition yourself, the more you can endure it.' [One researcher] personally uses imagery to get through difficult races. 'I say to myself, My legs are like pistons, my lungs like bellows," he explains. "It lets me focus on the mechanics and not on the pain.'"
Think positive, optimistic thoughts. "Recording your successes on a regular basis helps bolster positive thinking."
True Grit: Discover how you can increase your ability to gut it out and get everything you want in life (Women's Health)
How has grit and determination helped you reach your fitness or wellness goal?