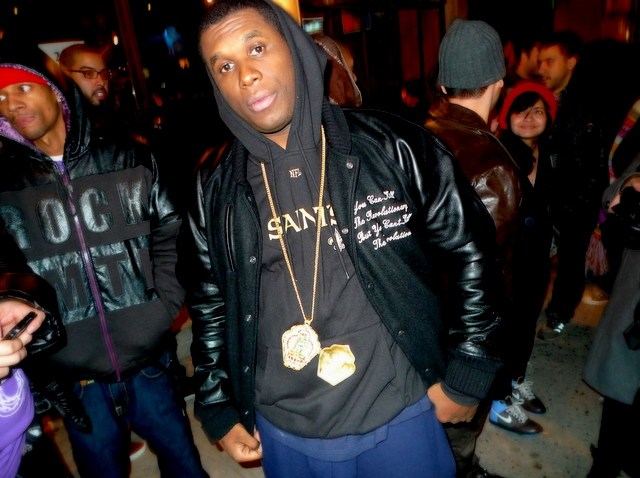 As the line crept down the street at Brooklyn's Knitting Factory last night, hip hop legends KRS One & A Tribe Called Quest paved the way for the new(ish) kid on the block-- Jay Electronica.
"I had no choice -- it's the hip hop greats and it's for a good cause, so I thought... I have to be there," Jay Electronica said.
A collaboration between The Heavy Sound and OkayPlayer, the event aimed to raise awareness about diabetes, boasting a hip hop heavy hitter lineup which truly delivered -- hitting the lucky audience with one special guest after another.
Host Michael Rapaport, the actor who has gained an honorable hood pass over the years, welcomed to the stage greats such as Talib Kweli, KRS One, Busy B, Mos Def and the list goes on.

Phife Dawg, a founding member of A Tribe Called Quest who had recently undergone a kidney transplant due to his struggle with diabetes, was the night's guest of honor. As he took the stage alongside Q-Tip and Ali Shaheed Muhammad to perform some of their greatest hits, Phife thanked everyone for their prayers through his battle with the disease.

Beyond the serious subject matter, the concert proceeded with the kind of energy and talent that is rarely found in just one room. The running joke of the night was concerning which rapper would have to follow a performance by the legendary KRS One, which "smart rap" newcomer Jay Electronica determined, "if Barack Obama was here, he'd have to go before KRS too."