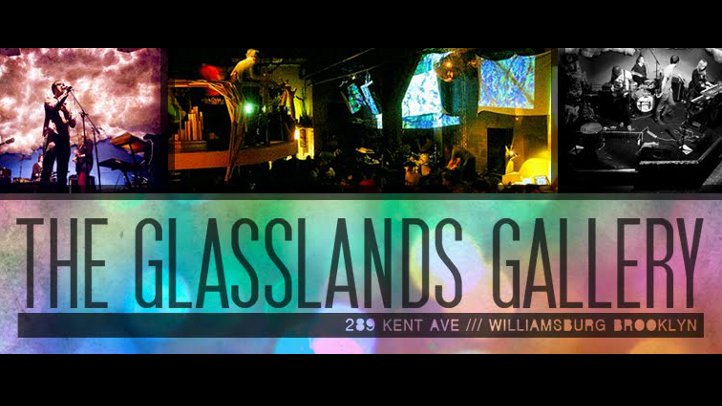 Earlier this month The Glasslands Gallery, which finds its home in the Williamsburg, was robbed, but the founders of the DIY venue kept the crime to themselves until now.

The robbery marks the second time in less than a month that a DIY venue was targeted and burglarized. The Silent Barn in Queens suffered the same kind of looting in mid-July and quickly began the rebuilding process with the help of a Kickstarter campaign.

As outlined in the below message that was recently posted on the Glassland's website, the practice rooms were ransacked and crucial parts to the room's PA system were taken. They are asking for PayPal donations to help offset the costs of the stolen property as well as financial risks they took thanks to recent renovations.

Check out the entire letter and pop by PayPal to help one of the DIY institutions weather this storm:

"The Glasslands Gallery was founded in 2006 by Rolyn Hu and Brooke Baxter as a true labor of love. Opening it's doors with very little start up and donated or recycled materials Glasslands quickly grew into a vital part of the Williamsburg community. Hosting live music, dance parties, special events, lectures, ongoing interactive art projects and even a free after school program that taught kids from local public schools dj'ing, screen printing and music lessons with the help of volunteers. A multi-functional art space, the converted warehouse became a fast home to a number of artists, musicians and any other type of friend or stranger who had a mind to contribute to it's ever evolving vision.

On Tuesday Aug 2nd at 2am Glasslands and practice spaces were robbed. Thousands of dollars worth of sound equipment was stolen and damaged, including but not limited to monitors, turntables, mixer, lighting equipment, etc. It breaks our hearts that after 5 years of being in the same space something like this would happen in our community. Under normal circumstances, we would be able to bounce back. Currently with the help of great friends that temporally donated equipment we are able to still keep our doors open. However as most of you know this comes on the heels of a massive renovation which included a full stage rebuild and finally central AC for our hot summer nights. If you would like to help or know someone who does, please consider donating to our PayPal. We are just looking to get back on our feet!

We would like to thank all the amazing volunteers, interns, bands and friends who have dedicated their hearts and time to Glasslands over the last 5 years. You know who you are! We have fought long and hard to keep our doors open and we are not going to let some lame/triflin fools slow us down.

-thanks so much
Everyone at the Glasslands and PopGun Booking"