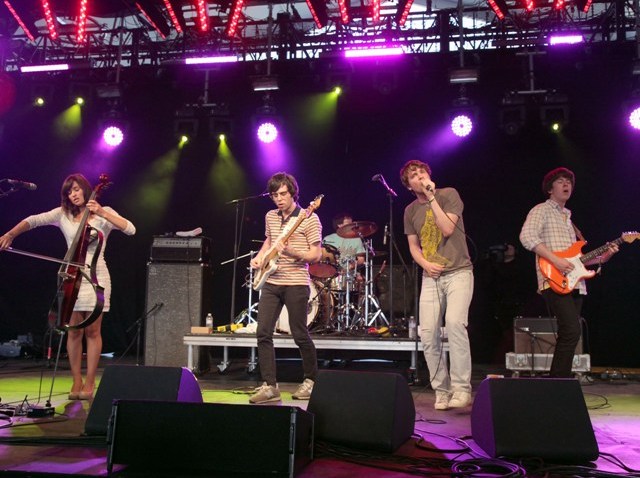 Perhaps to make up for melting our plastic (from us snatching up all the shiny new gadgets curated by the magazine's editors), Wired is treating New Yorkers to a free show by Ra Ra Riot tonight at the Wired Store (plus suds from Heineken and other freebies). You'll need to RSVP (see below), and we'd suggest popping over there early.
Also: Mark your calendar for the next musical performance at the space, Tokyo Police Club on December 15.
Ra Ra Riot in-store performance, Wednesday December 8, 7PM, at the Wired Store, 692 Broadway at 4th Street; 866-393-8054. RSVP to musicspotlight_12.8@wired.com.