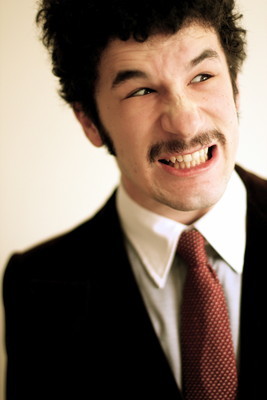 I don't throw the term "crooner" around. To croon implies a certain delicacy and attitude present in only some of the most specific: Lawrence Welk and Perry Como are obvious; Sam Mickens in his Ecstatic Show Band and Revue is a good contemporary example.
I apply the term crooner to New York's pop-artist Harvey Eyeballs because just listen to the silky baritone coming from Harvey, AKA Fox Schwach. His first single off the upcoming release This Is Your Vomit Pop is called "Hipster Babe" and is below.
Check out his website for a preview to "E.G.G.S. (Everybody is Going to Get Stoned)." This exists in the same vernacular as Ariel Pink or even John Maus (a little bit, as far as pop goes). This Is Your Vomit Pop comes out Oct. 10.