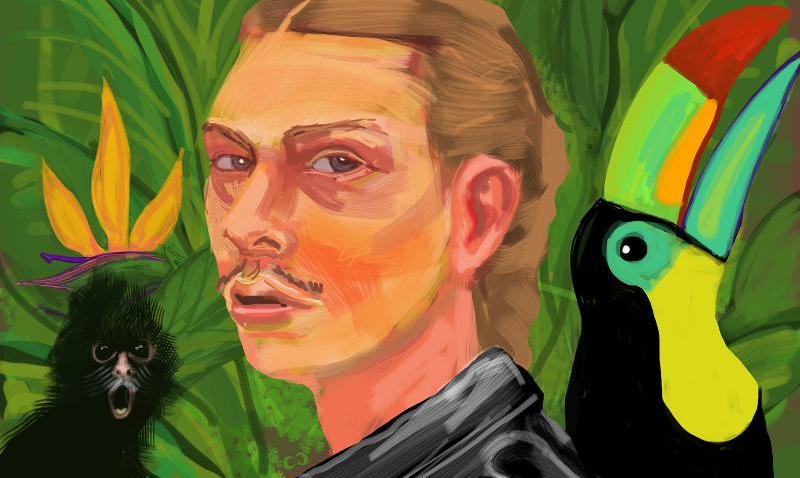 Right off the bat on "Lakutis in the House" ,our first look at the protagonist's upcoming I'm In The Forest EP, we're thrown back to his earlier work: recognize that kaboom-beat intro for a flash? It's one of Kool AD's closing lines to the Keepaway produced "Amazing"off last year's Das Racist Sit Down, Man mixtape.

That song and sample introduced us to Greedhead affiliate Lakutis, who got a grip of spots on Sit Down, including the last verse on "Amazing." Lakutis is stepping into the foreground proper with his debut.
The dude's tugging at Henri Rousseau in the cover art and William Gibson in the lyrics -- "born in a cyber-punk cesspool" might even be the song's most honest line, given Chaz Von Queen's synth-bap production and news of another media-barred Occupy raid. The song then shouts out Bill Hader and slides into a vocal groove I'm afraid to try and spell (moe ah dibb moe ah dibb do it?).
It seems the whole Heems "I'm so good at rapping" mentality he really flaunted on Conan the other night has a little more mileage, too. Lakutis on "Amazing" puts it best: "just like, pretend you know what you're talking about, you know?" This describes one sense of the swag that Lakutis makes work: with enough confidence and the right cadence, any line next to another can make sense -- it works here, yet again.