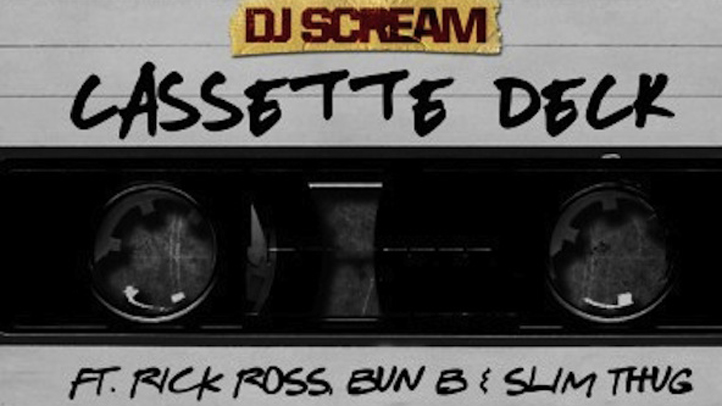 One of the interesting things about mainstream rap these days is that, in a way, it's gone completely regional. Take "Cassette Deck," the new single from Rick Ross, Bun B and Slim Thug. It's produced by New York's Harry Fraud, and presented by the Atlanta mixtape guru DJ Scream. Ross is from Miami and Bun and Thugga are from Houston so a large swath of America's rap scene is represented here.
The beat is majestic. Fraud took his melodic template -- one imbued with a New York essence -- and gave it a Southern bent, all rolling snares and ghostly vocal samples on the chorus. The song's title and cover art is a reference to Houston's DJ Screw, who pioneered the "Chopped And Screwed" remixing technique that largely came to define his town's sound.

When one chops and screws a piece of music, they slow the original song to a snail's pace, giving the music an eerie, otherworldly vibe that can denature the rapping, allowing it to transcend aggression and find beauty in the ugliness. Fraud's slowed-down vocal sampling pays homage to this style, and the cover art replicates the tapes that Screw's early tapoes.

The song is a single attached to Scream's upcoming Long Live The Hustle, due out on November 20th.
Find the song over at SoundCloud.