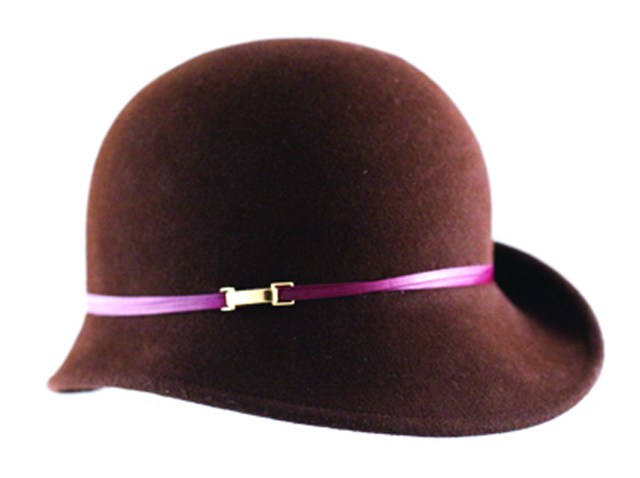 TOPPER: Greet the falling leaves in a decidedly Gatsbyesque hat: The Banu, handcrafted of smooth suede felt at the L.E.S.' Still Life atelier -- we love everything about it, not least the wine-inspired color palette. It'd make the banks of the Gowanus feel like West Egg. Okay, maybe not -- but this is a damn sexy hat. $275 at Still Life, 77 Orchard Street; 212-575-9704.
A VERY GOOD YEAR: Need we remind you about the Manhattan Vintage Clothing Show at the Metropolitan Pavilion today and tomorrow (Friday and Saturday)? With hundreds of fabulous pieces of eras-past fashion for you to have and to hold? It's like having an Auntie Mame-type relative fling open her closet and giving you carte blanche. Wet your appetite with show highlights on the event's website. Metropolitan Pavilion, 125 Wet 18th Street, 212-691-7297.
TREAT YOURSELF: Through October 12, Tribeca's Euphoria Spa is rocking a handful of brilliant "Sneak Peek" discounts before Spa Week hits (on the 13th). Save mounds of cash on treatments such as their Blue Agave Enzyme Facial, which would usually run you $185, but is now $50. Euphoria Spa, 18 Harrison Street; 212-925-5925.
Got a tip? Email us.
Copyright FREEL - NBC Local Media