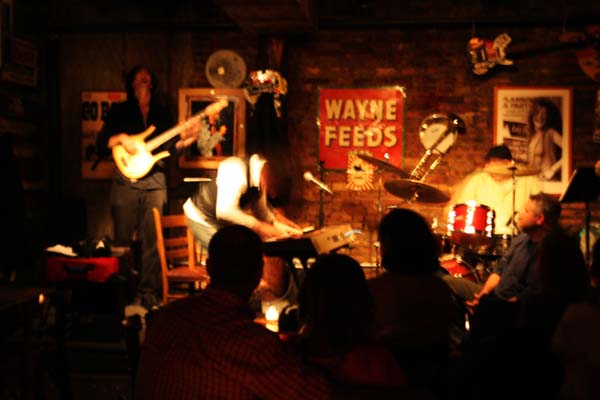 Hank Williams died on New Year's Day in 1953 at the age of 29, and each year he's remembered at NYC's honky tonk the Rodeo Bar with a tribute by local bands on New Year's Day. Years of hard living had caught up with the legendary singer, and by 1952, even as his records topped the charts, due to reputation for being unreliable (he had been banned from the Grand Ole Opry that August) he was reduced to playing beer halls that were not much bigger than the Rodeo Bar.
The legend of that last ride is shrouded in myth (compounded by the recent release of his last single "I'll Never Get Out of this World Alive") but the details are thus: His health failing, after playing a show in Knoxville New Year's Eve in Knoxville, Williams hired a car to take him to his next gig in Canton, Ohio, and injected himself with a cocktail of vitamin B12 and morphine and sat himself in the back the Cadillac with a few beers for the ride. When the car stopped at an all-night service station in West Virginia, the driver checked on Williams and discovered he was dead.
So it is that each New Year's Day the Rodeo Bar brings out the ghost of Hank Williams to dance a strum a few tunes while the hungover crowd satiates their cravings on fried pickles and hoist a few Lone Stars to the ghost. This year's Hank-o-Rama is hosted by the Lonesome Prairie Dogs (who founded the event five years ago) and will feature Tammy Faye Starlite, Sean Kershaw, Nate Schweber, Lindy Loo and other local rockabilly and country bands starting at 6 p.m.
It might not quite be ringing in the new year the right way for some, but at least you won't be so lonesome you could cry (and if you are, at least it'll be in a beer).
Copyright FREEL - NBC Local Media