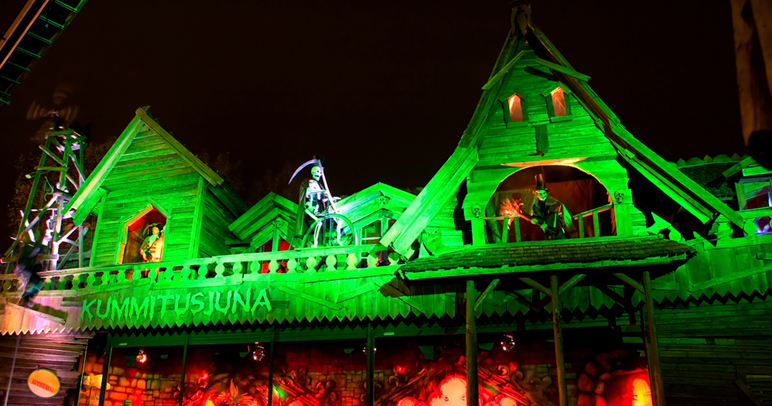 New York City has many Halloween options at which adults and children can have fun -- without candy.

Some of the events described below happen a couple of days before Halloween. But celebrating early may help you and your child get to bed on time on Monday.

Happy Halloween!

1. Brooklyn Botanic Garden's annual Ghouls and Gourds Festival
Date: Saturday
Time: Noon to 6 p.m., rain or shine.
Location: Brooklyn Botanic Garden, 900 Washington Ave.
Includes: Face painting, crafts, children's authors, stilt dancers, flying flea circus, music, children's costume parade
Cost: Kids under 12 free. Adults $15. Seniors $10. Students 12+ with valid ID $10. Members free.

2. Pumpkin Festival
Date: Saturday
Time: 11 a.m. to 3 p.m.
Location: Central Park Bandshell, Enter at 72nd Street
Includes: Childrens' pumpkin patch, marionette performances, pumpkin decorating, obstacle course, live entertainment, New York giant pumpkin weighing 1,436 pounds.
Cost: Free

3. Candlelight Ghost Tour – not recommend for young children
Date: Thursday through Saturday
Time: Every half hour from 6 p.m. to 9:30 p.m.
Location: Merchant's House Museum at 29 E. 4th St.
Includes: 45-minute tour of four-story haunted house.
Cost: $25 from 6 to 7:30 p.m.; $30 from 8-9 p.m.; $40, including servants quarters, at 9:30 p.m.

4. Haunted-House Maze – for kids 14 and under
Date: Halloween
Time: 6 to 9 p.m.
Location: Recreation Center Fifty-Four at 348 E. 54th Street in Manhattan
Includes: Halloween-themed station stops in a haunted-house maze; Goodie bags
Cost: Free

5. Halloween Spooktacular
Date: Halloween
Time: 4 to 7 p.m.
Location: Thomas Jefferson Recreation Center in Thomas Jefferson Park at First Avenue and FDR Drive
Includes: Pumpkin patch, arts and crafts, fitness sessions; transformations by Agostino Arts
Cost: Free
For more Halloween-celebration options, please click here.