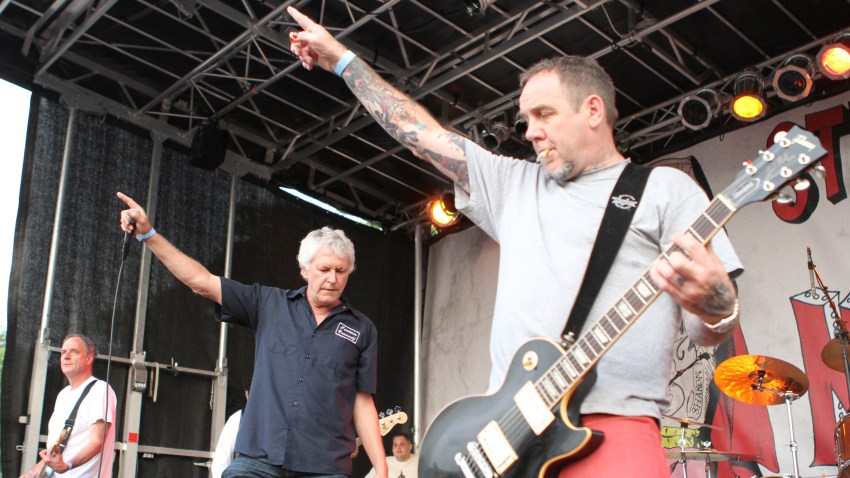 Did you hear Guided By Voices are doing a new album? But I heard GBV broke up... again. Wait I just checked Twitter! They're going to tour the globe! Hold on, they've reformed with a "classic lineup." No wait they broke up. Oh, they're playing Northside Fest? And will make a new album for real? Oh never mind: I heard on VH1 Robert Pollard has to pick up his dry cleaning.
I imagine that's how infuriating the saga of GBV's recent years must seem to most people. But it turns out that amid all the acrimony, Robert Pollard and whomever he fancies now managed to cobble together a new full length called Let's Go Eat the Factory. Santa came early this year and knew that all you really had on your list was just one more preview to tide you over. It dropped on iTunes, but it's streaming in full on NPR now.
First thoughts: Though it's demonstrably hi-fi, Pollard and crew are managing to meld the quick-draw songwriting of GBV's earlier work with the production flourishes of the band's later.
We honestly don't know if we'll get to see any or all of this live, as Guided By Voices recently dropped off two European dates. But the band's manager insists they'll be working together on new material throughout 2012.