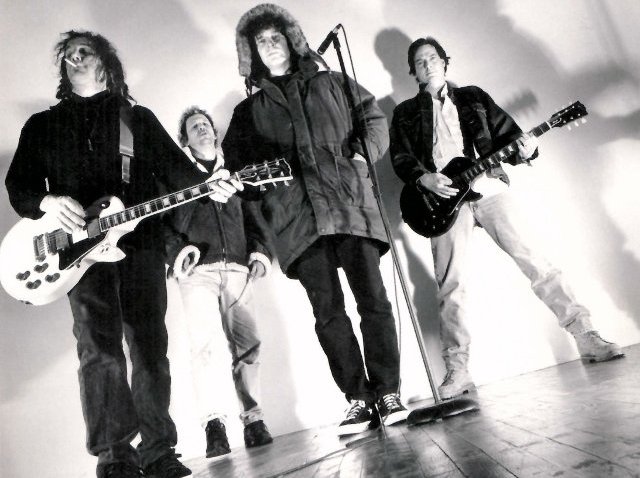 The godfathers of indie rock are in the midst of an epic reunion tour including an upcoming, long sold out show at New York's Terminal 5 that has left many Guided By Voices fans praying for a second show. The November 7 performance is part of the GBV 'Classic Lineup' reunion tour that features Bob Pollard, Tobin Sprout, Mitch Mitchell, Greg Demos and Kevin Fennell who comprised the band from 1993 to 1996.

The tour included a stop at the Palms Casino and Resort in Las Vegas to celebrate the 21st birthday of Matador Records alongside other heavyweights like Pavement, Sonic Youth and Belle & Sebastian. With the tour concluding in New York City, many fans wondered why the band wouldn't add a second show especially considering the speed at which the first night sold out.
Today Guided By Voices answered the call of their NYC faithful by adding a second area show on New Year's Eve at Irving Plaza. While the diehards squeal in delight, the casual – and the broke – shriek in horror at the $72 advance ticket price. Despite the high priced tickets the show is sure to sell out quickly so we suggest you jump online Saturday, November 6 when the show goes on sale at 10am via Ticketmaster.

If you were lucky enough to see Guided By Voices ring in 2002 at the Apollo Theater with the help of The Strokes and David Cross, than you know this is going to be an unforgettable evening.

I heard NYU Medical is running a special on stomach pumps the next day so feel free to try to out drink the grand champion of all things Budweiser - Mr. Robert Pollard.