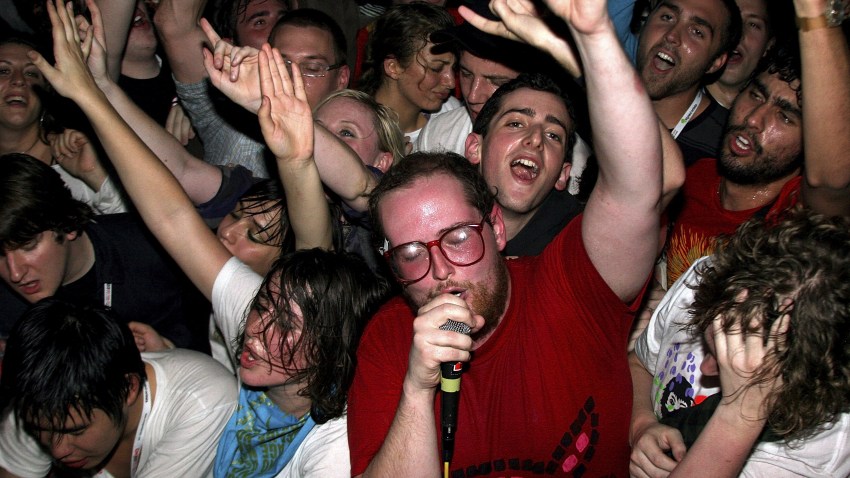 You probably thought there could not possibly be any more free shows in New York this summer. How silly of you.
Hudson River Park has unveiled who will soon play their annual free show series at Pier 84.
The lineup is more indie-centric than this week's other wide ranging shows, but it's still a nice array of talent. (And free. So don't go complaining.)
Symphonic spaz Dan Deacon and one-man dance party John Maus will play on July 12. Brooklyn indie pop group Oberhofer and garage rockers The Soft Pack will play on July 26. Finally, guitar-pedal dreamer Wild Nothings and dance-pop weirdo Grimes will play on Aug. 9. For the record, we think Grimes would sound great doing a cameo on Wild Nothing's fab cover of Kate Bush's "Cloudbusting."
As ever, Nonstop Sound urges you to stay hydrated and apply sunscreen when rocking out in the sun.