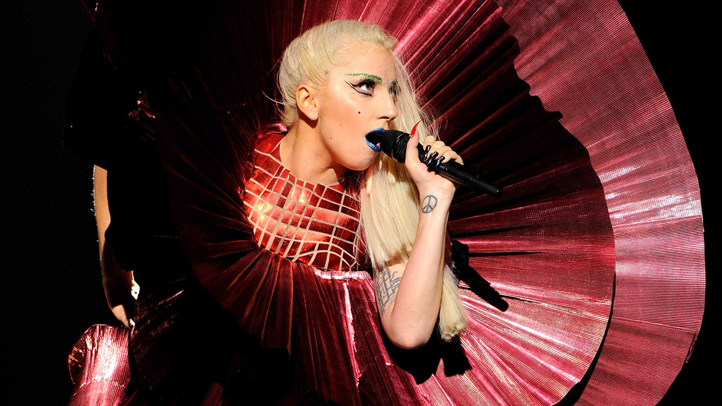 Normal 0 false false false EN-US X-NONE X-NONE Many people think the Grammys almost always gets it wrong (remember when Herbie Hancock beat Kanye and Amy Winehouse for Album of the Year? Good times), but everyone loves to complain about it anyway. So get ready for plenty of "they were snubbed!" and "how did that get a nomination?" and "so people really like Mumford & Sons, huh?" talk, as the official Grammy Nominations Concert Live! party goes down tonight at 10 p.m. on CBS. In an attempt to keep things both local and positive, Nonstop Sound is going to break down the nomination odds of five of the most high profile New York artists for the prestigious Albums of the Year.

Lady Gaga, Born This Way
Odds of Nomination: Even Money

Even if Born This Way lacked a world-beating anthem quite on the level of "Bad Romance," Gaga was everywhere this year, and artists are much more likely to wear out their welcome with the public long before they wear out their welcome with Grammy winners. Plus, she dueted with Tony Bennett, which is the sort of authenticity-seeking move that the Grammys types love.

Nicki Minaj, Pink Friday
Odds of Nomination: Five to One

Nicki Minaj's coming out party is an absolute lock to get nominated for Best Rap Album, and "Super Bass" has good odds at getting nominated for both Best Rap Song and Best Female Pop Vocal Performance. As far as the big prize? Well, the Grammys are always loathe to nominate more than one rap album for Album of the Year, and that nomination will probably go to Kanye West' s My Beautiful Dark Twisted Fantasy, because the Grammys have given almost every other Kanye West that spot, and the Grammys do love their predictability.

The Strokes, Angles
Odds of Nomination: 30 to One

A reasonably solid lock for a Best Rock Album nomination, the long-awaited return from the garage rock prodigal sons got too much of a muted response from the alternative rock world and not enough love from rock radio to squeeze in to the top spot. "Games" is still a great song, though.

St. Vincent, Strange Mercy
Odds of Nomination: 1,000 to One

Look, the thing is that this album is very good. Annie Clark has become lethally skilled at mixing lush arrangements with sinister melodies and violent guitar outbursts. It will clean up on the critical end-of-the-year polls. It has a very good shot at landing in the top 10 in the next Village Voice Pazz & Jop poll of our nation's stunningly beautiful music critics. It would be profoundly generous to both St. Vincent and the Grammys to suggest that maybe 10 percent of Grammy voters have any idea who she is.

Mr. MuthaXXXXXX' eXquire, Lost in Translation
Odds of Nomination: Less than mathematically impossible
As far somewhat obscure, nimble-tongued, hilarious New York mixtape rappers go, everyone knows that Grammy voters tend to be Action Bronson fans.