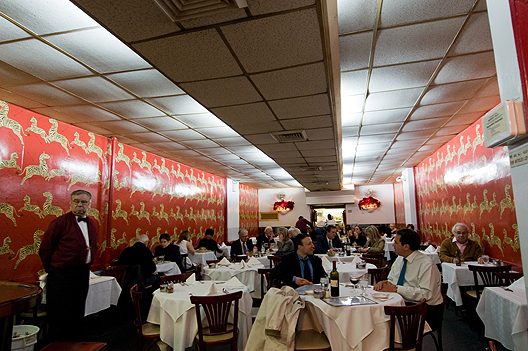 It's been a dramatic year for Gino. Back in February, it was reported that the 64 year-old Upper East Side staple and Who Goes There vet was on the brink of shuttering because owner Michael Miele had lost 70% of his revenue over the last two years. One month later, we learned Gino had renewed its lease for five years and the owners planned on sticking it out.
Now the City Room reports that the restaurant is back in dire straights and was on the brink of closing this month due to a standoff with the employees union. After their contact expired at the end of October, management and the union rep have failed to come to an agreement six times. But there's a silver lining, kind of.
Miele announced to his staff yesterday that he found a buyer for the restaurant. He and the buyer and the union rep are going to meet early next week to try to hammer out a deal. Of course, it's hard to predict whether the new buyer will agree to the union's stipulations, especially since the present owner can't. And who knows what said mystery owner will change should the whole thing go forward.

Copyright EATER