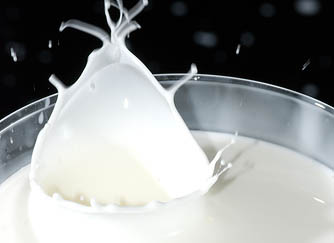 It's not often we eat things that make us want to punch somebody (with joy). We remember the exact day we skipped out of an afternooner at the Russian & Turkish Baths and zig-zagged to Momofuku, back when it had just opened and we'd heard something about pork buns. We ordered them, and after our first bite, we wanted to punch, and also hug, the person who served them to us (and who took our order for two more plates' worth).
Since those heady days, we've rarely chewed on anything that wasn't punchworthy from Chang, so when we saw Grub Street's link to Ed Levine's preview of his and pastry chef Christina Tosi's Momofuku Bakery & Milk Bar -- a sort of sweet-and-savory, small-bites catchall for Chang's crazy eat-head genius -- we clicked so hard, our mouse looked at us funny.
Here are some choice phrases to flood your tastebuds: Chorizo challah, a knish packed with potato gratin, gruyere cheese, and bacon (it's called the Volcano), salty pistachio soft serve ice cream, a retread of his original pork bun topped with a deep-fried poached egg (??!!), blue cheese polenta bread, and something called crack pie, made with butter, heavy cream, brown sugar, and who cares what else is in it? It's called crack pie! Just eat it! Levine's post is packed with photos. Go there now.
Momofuku Bakery & Milk Bar, 207 Second Ave. at 13th St., 212-254-3500.
Copyright FREEL - NBC Local Media