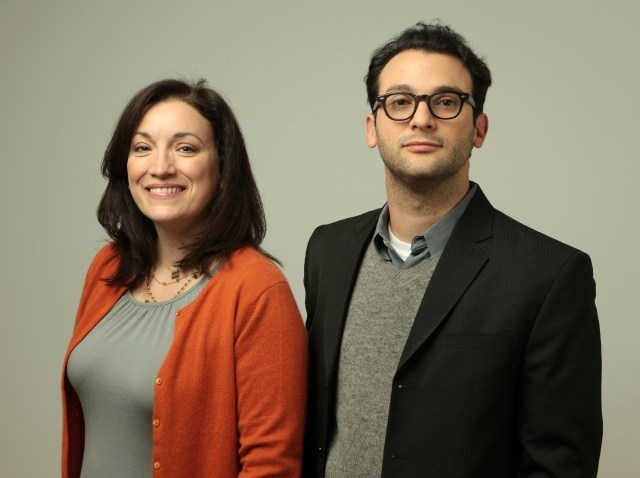 Trish Adlesic made her name in the entertainment industry as a location manager on "Law & Order: Special Victims Unit," but now she's working on a cause closer to her heart.
Adlesic is the executive producer of Josh Fox's new investigative documentary film,"GasLand," about the natural gas industry's effects on the environment, particularly with regard to the controversial practice of hydrofacturing rocks in order to yield more product.
There are, the producer said, large local implications to the issue.
"New York is the only state that's held out in a 35-state drilling campaign," Adlesic told an intimate audience Monday night at a SoHo House screening that's part of the React to Film series. "The rest of the country is looking to New York [to see] what they should do."
If that's the case, the eco-friendly crowd might like its chances.
"You should be proud of your mayor because he held out for a long time on this issue," Adlesic said of Mike Bloomberg. "There's no ban in place right now for this kind of activity. Although [Andrew] Cuomo has been quoted saying that the watersheds are 'sacrosanct.'"
Speaking about making the doc, Adlesic told the audience, "I turned on one woman's water and it came out black. The fumes were so strong I nearly fainted."
That and other disturbing moments can be seen in "GasLand," which won a special jury prize at this year's Sundance Film Festival.
So what, if anything, does this mean for today's elections? The film's director, Fox, was unable to be at the screening, as he was attending a fundraiser with one of his political heroes, congressman Maurice Hinchey, but he did relay a message through the film series' co-founder, Dennis Paul.
"Attorney general candidate Eric Schneiderman has said that, if the drilling companies get into this business and they contaminate this water, as attorney general, he will sue them and go after them."