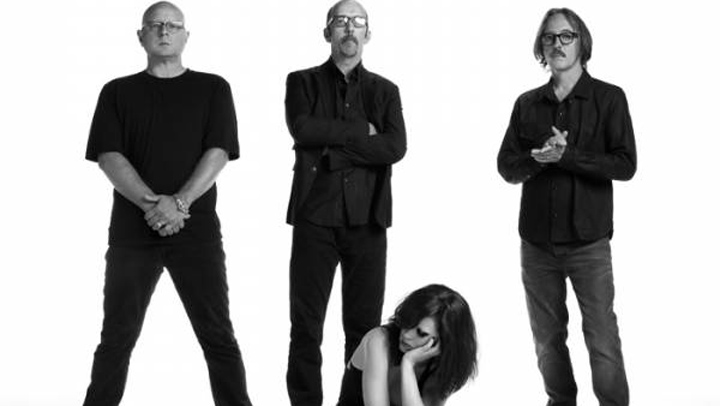 Today in '90s nostalgia news: newly active art-pop crew Garbage will drop by Webster Hall on May 22. Tickets will go on sale here on Friday, March 16. Hot pink eye-shadow appreciated for attendees, but not required.
Garbage were mixing up dance music beats, noirish samples and perfectly-treated blasts of distorted guitar long before rock bands and club DJs were paying much attention to each other; so perhaps this new outing will show that Shirley Manson and Co. were more forward thinking that they've been given credit for. Or perhaps this new outing will simply prove that "Vow" and "I Think I'm Paranoid" are still amazing songs, which is as good as any reason to hit the road.
Of course, a new record is an even better one. On May 14 Garbage will release their new, self-produced album Not Your Kind Of People via their new label STUNVOLUME. The band has been on a hiatus since the tour for 2005's Bleed Like Me. The members took time to pursue various projects; most notably Butch Vig has produced albums for Green Day, Against Me! and the Foo Fighters, while Manson has pursued an acting career and recorded an as-of-yet unreleased solo album. But that's all on the sidelines again now; you can get a brief preview of the new album here.

We'd like to point out that The Cranberries, Mazzy Star and Garbage are all currently touring, and No Doubt are expected to hit the road this summer. Will somebody please tell Elastica that it's now or never with the whole reunion tour thing?