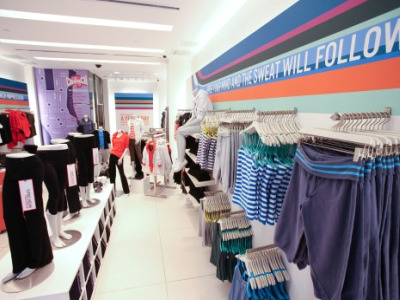 The Gap Pop-up on 5th and 54th joins forces with Crunch Gyms on the Crunch Fitness Lab through February 7, offering discounts, guest passes, prizes and workout clothes, of course. Because, you know, everybody always resolves to get fit in the new year, so here's your opportunity.
The Lab will have personal trainers on hand during certain hours to give demos and tips and shoppers get lots of incentives like an exclusive joining offer with purchase and the chance to win a yearlong membership. Existing Crunch members can even enter to win a $500 Gap gift card.
Overall, it seems like a fitting collabo, given Gap's ultra-peppy cheerleader ads and Crunch's sassy fitness slogans -- we're thinking, brace yourself for some serious high energy before entering that zone.