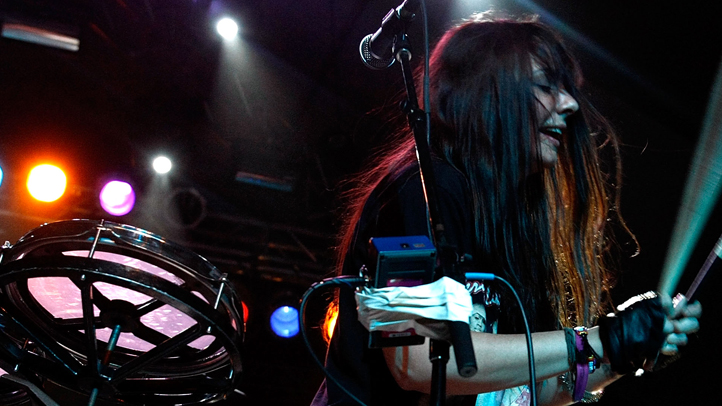 New York City's own experimental synth-poppers Gang Gang Dance shared a new single early last month, but it's been on repeat so much, we just have to share it.
The track, called "Glass Jar," teases the band's new album, Eye Candy (it's the opening track). And yes, "Glass Jar" is 11 minutes, but it's absolutely astounding – there's a definite story arc going on here, with enough synth to choke a string quartet and drums rowdy enough to wake the entire village.
It's a journey to say the least.

Gang Gang Dance has taken an odd, if not linear, journey to a very calculated sound, beginning its career as an experimental/improv-based outfit and working its way slowly towards this more dance and pop oriented side.
If the last Prince Rama album was just a bit too dark and Animal Collective just didn't fulfill the new-age promises they always hinted at, Gang Gang Dance lies somewhere right in the middle – Eye Candy will drop May 10 on 4AD.