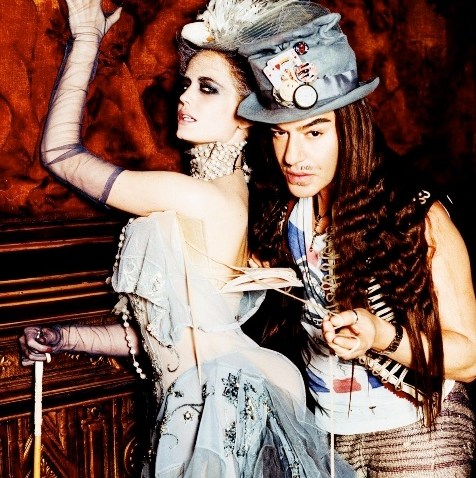 In news that's nothing short of thrilling for the well dressed male set, John Galliano will expand his design empire to design a menswear line under its licensing company, Ittierre, for release in Fall 2010.
Adding to his sartorial creations for Christian Dior, Dior Haute Couture, John Galliano, and diffusion line Galliano. According to Ittierre reps, sounds like Galliano men's will, not surprisingly, outfit the 18-35-year-old international dandy in outerwear, leather, jackets, jeans, jersey, knitwear, shirts and accessories.
Oo la la, we cannot wait!