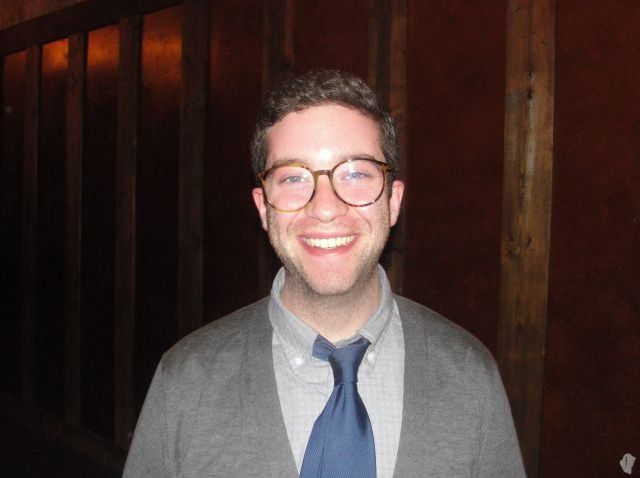 It's the biggest night in Hollywood. But for the scores of New Yorkers watching the Academy Awards at the WitStream Oscar Party at Bell House last night it was all about comedy.
"You've got to be able to talk during it because making fun of it is the best part," Gabe Liedman told Niteside at the bash he co-hosted at the Gowanus venue with the newest member of the "Saturday Night Live" cast Jenny Slate on Sunday night.
"I always dress up too. I'm wearing my fanciest shoes. For me, you kind of have to pretend that you're there but act like you're better than it and talk over it because you're not invited."
Liedman, Slate's partner-in-comedy for a number of years, said keeping the yuks coming is important for getting through any Oscars telecast.
"I would say they're a little stuffy, a little serious," he said. "I'm into the camp value of Golden Globes. They don't take themselves so seriously. They just nominate everyone."
Also on tap were Oscar-related tweets projected on a big screen from WitStream, a service that filters funny Twitter musings from comedians like Chelsea Peretti and Dave Holmes.
In a history-making evening where the first woman took home a statue for directing, Liedman thinks the Academy made one glaring mistake.
"I really think 'Drag Me to Hell' got snubbed this year," he said. "Justin Long should have been up for an Oscar. I don't think people took that movie seriously, but I think it's the best one."