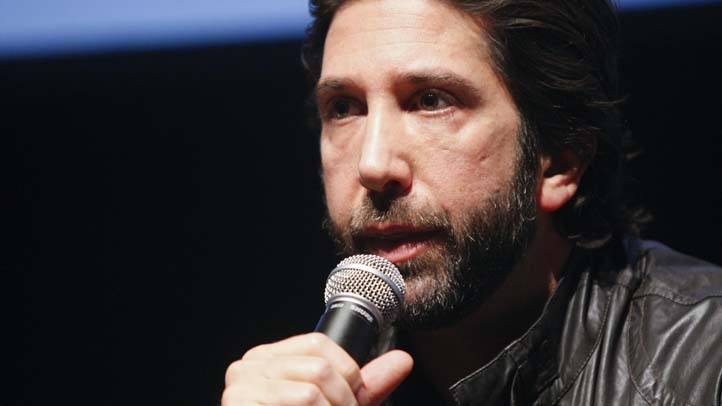 Actor and director David Schwimmer said he hopes his latest flick, "Trust," fosters a dialogue among family members in the digital era.
"I really want to inspire more conversation between parents and their kids in the age of technology. Parents need to be more active, involved," he said at the Apple store in SoHo Wednesday evening.
The movie, out Friday, explores the risks and exposes the consequences of forging cyber relationships.
"We are all plugged in now," said the former "Friends" star. "There's very little difference between how we live our lives offline and online. It is one and the same."
This is Schwimmer's sophomore directorial endeavor and, by the looks of things, he's loving it.
"I always wanted to be doing this since the age of 13. I was directing in high school, I was directing when I was at Northwestern University."
"I couldn't [direct] while on ['Friends'] because making movies takes so much time. As soon as the show ended," he added, "I wanted to learn as much as I could as a director."
Schwimmer is largely self-taught.
"I didn't know how to direct film, so I started to self-teach. I would follow and study every director on every set I was on, TV or film. I started to take baby steps by directing a bunch of episodes of 'Friends,' other pilots and eventually film."