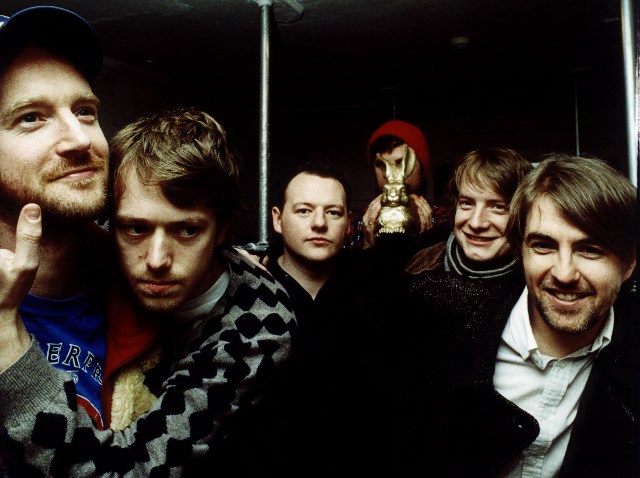 One of our missions here at Nonstop Sound is to help good bands get to the right sets of ears. Enter The Phantom Band; a Glasgow based sextet poised to be the next breakout artist from the country that has most recently exported dramatic artists like Frightened Rabbit, We Were Promised Jet Packs and Franz Ferdinand. While the United Kingdom has always produced an abundance of prolific artists, Scotland isn't the first breeding ground you consider with England boasting cities like London and Manchester whose musical output is unparalleled. Don't tell this to the boys in The Phantom Band whose dark brand of indie rock is helping to solidify Scotland as a contender.
The Phantom Bands debut Checkmate Savage (Chemikal Underground) is an exercise in democracy. While the band finds its roots in Richard "The Turd" Princeton's smoky baritone, it's the eclectic compositions that really sell this band as the potential cream of the next indie crop. On Checkmate Savage the band ranges from folk ballads like "Island" to kraut rock laced tunes like "The Howling", (video below). The band easily recalls contemporaries such as The Beta Band and the now defunct Favourite Sons, but they a capable of avoiding comparisons simply by employing a creative collectivism that keeps the whole necessary to all its parts.
With an underlying ere of mystery in each semi-calculated step The Phantom Band takes, it's easy to see that these Scottish gentlemen are plotting an American invasion that will no doubt leave us swooning in their wake. See The Phantom Band when they play Terminal 5 in support of their fellow countrymen Frightened Rabbit on October 30.