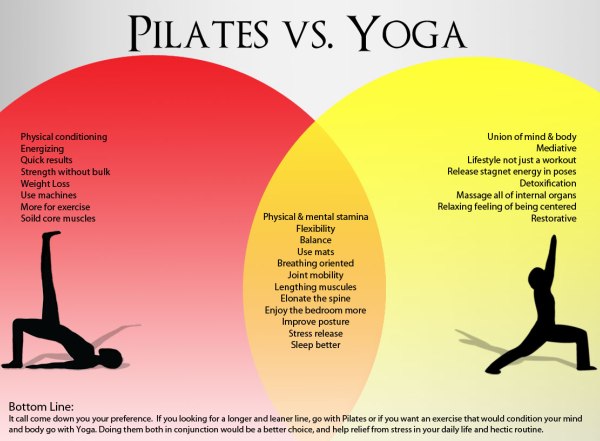 With so much talk and imagery lumping Pilates and yoga into the same body-contorting category of exercise, it may be hard for newcomers to distinguish the difference between the two.
To help separate the two, MindBodyGreen has come up with a neat infographic outlining the major differences between the Pilates and yoga, as well as their commonalities.
And for beginners to yoga, MindBodyGreen breaks down some common yoga poses -- in photos, video and detailed text -- that will help take the edge off walking into your first class. Check it out here: "Yoga Poses for Beginners."
For those still doubtful, check out Alison Feller's experience with her first yoga class -- and how she ended up loving it.