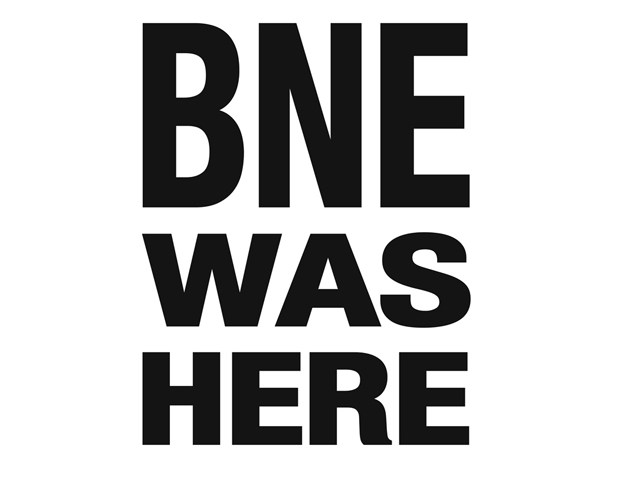 The internationally renown tagger "BNE," whose graffiti has covered cities around the world is coming to New York City for an official show.
Of course, being classified as a vandal the world over can cause some law-enforcement problems for a guy just trying to make a cryptic name for himself, so even though the date and the time is known, the where is undisclosed, for now.
"Due to concerns for BNE's freedom, we will notify attendees of the venue at a later date." says the press release for the event. But it certain to be in New York -- we're guessing Williamsburg or Soho, just 'cause.
The anonymous, never-photographed artist has conducted campaigns in cities like Tokyo, Bangkok, New York and San Francisco, where his stickers prompted Mayor Gavin Newsome to post a $2,500 reward for his capture in 2006.
The event, brought together by ad agency Mother and culture website Animal New York, will take place, somewhere in the city, Thursday Dec. 10, from 7 p.m. to 11 p.m. and showcase BNE's work from around the globe. (Full disclosure: Mother does work for NBC New York, and we're big fans of animalnewyork.com). The exact venue will be given to attendees at a later date.
It's appropriate that the infamous graffitier's first official show is being sponsored by an ad firm, since he sees his ubiquitous tagging as part of a global ad campaign.
"While in Japan, I suddenly realized that other graffiti writers weren't my competition, it was [big] corporations," BNE said in a statement. "Their ability to blanket the streets with advertisements is unparalleled, although it cost them a lot more than my campaign."