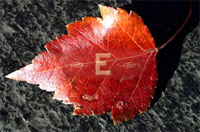 Fall is a time for restaurant openings. Lots of them. Restaurateurs will make promises, excite us, with their grand plans. Consider this here the intel you need to keep abreast of it all—and start obsessing at just the right moment.
Back in the beginning of September, we mapped 20 of the most important fall opening scheduled for a Sept. debut date. Since this is the season for mismanaging expectations, of course many of these restaurants (13 out of 20) did not hit their target. To keep us all on the same page, a brief update on which places are open, which will open soon, and which are indefinitely delayed:
Opened in Sept:
508, 9/29/08
Archipelago, 9/24/08
Bloomingdale Road, 9/08/08
Double Crown, 9/15/08
The Libertine, 9/08/08
No. 7, 9/08/08
Porchetta, 9/22/08
Opening First Half of October:
The Charles: preview party next Tuesday
Corton: yesterday
Ella: opening party yesterday, public opening tonight
Mr. Jones: partially open now, fully open on the 13th
Secession: opening party Saturday, officially opens Tuesday
Indefinitely Delayed:
10 Downing: inspection delays
Arcane: keeping quiet
Bouley: three different workers quoted us three opening dates between next week and November
Casa La Femme: keeping quiet
Kefi: construction woes
La Otra: could be coming soon
West Branch: awaiting inspection
The Oak Room: keeping quiet
· Fall Tracking: Mapping the September Openings [~E~]For more stories from Eater, go to eater.com.
Copyright EATER