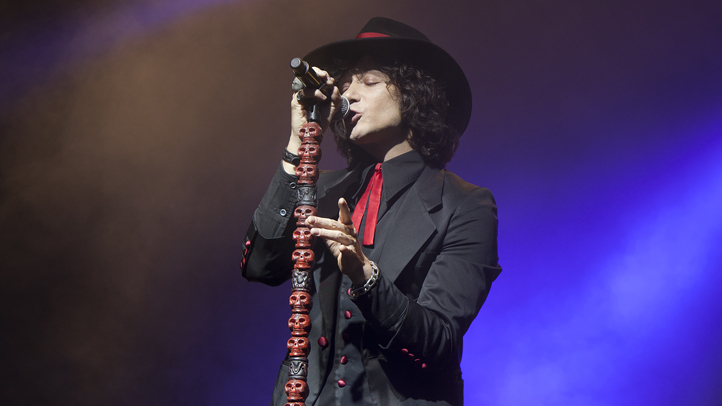 Enrique Bunbury could be seen as the Spanish equivalent to Sting, except much more bad-ass. Like Sting, whose following has flourished from his beginnings with the Police and transferred to his solo career, Bunbury, 44, (who adopted the last name moniker in tribute to Oscar Wilde's "The Importance of Being Ernest") has built a solid fan base since 1984, thanks to the Spanish metal-rock band Héroes del Silencio and into his solo career after the band's breakup in 1996.

The singer who resembles Jim Morrison not only in looks and attire but also in stage presence, is back on tour this year in support of his latest album Licenciado Cantinas (out next month) with the Mexican alternative band Zoe.
The two musical entities collaborated last year on the brilliant alt-rock single "Nada" -- though surprisingly the number has been left out at some shows on this tour (surely they can't do that to their New York fans!).

Bunbury's sound varies between electro-rock and folky bolero and makes for a lively show, considering the singer/songwriter has a long and extensive catalog to choose from. And with Zoe opening up, well, the audience will be nice and sweaty by the time Bunbury gets on stage. Just one request: Please play Héroes del Silencio's hit single "Entre Dos Tierras."
At Terminal 5, 610 West 56th St., $45-$50.