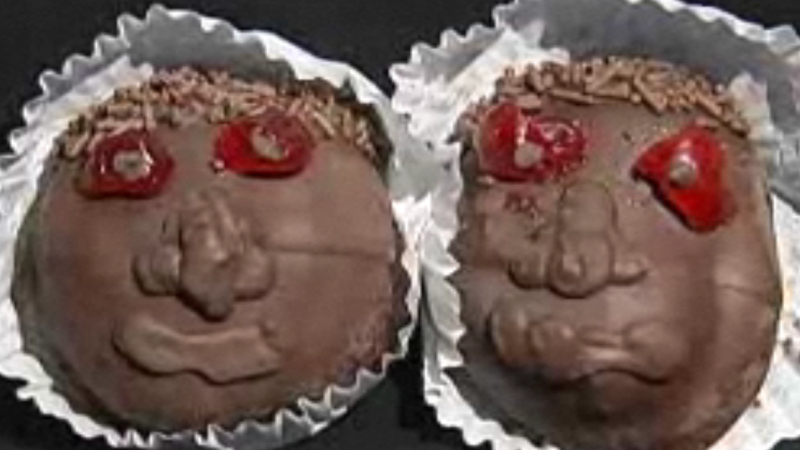 There's a bizarre sort-of ending to the weirdest racist pastry incident we've seen in a while.
Lafayette French Pastry proprietor Ted Kefalinos apologized in the Daily News (via Gothamist) for the "drunken negro face cookies" he created last week, which he said at the time were made to honor the nation's first African-American president, denying that the treats had any potentially racist undertones.
"I'm sorry that people were offended by the cookie," Kefalinos said. (Is it just us, or does this apology sound a little "it's not me, it's you"? As in, "I'm sorry people overreacted to this cookie I made, which I maintain is totally not racist in any way?" Anyway. Moving on.)
Kefalinos went on to tell the News that the cookies were "an innocent design," and that "we were just trying to make a large number of people happy, and instead we made a large number of people confused and angry." (Add "ready to commit arson" to that last part. The beleaguered baker has received dozens of furious phone messages since the incident, including one outright threat to burn down the bakery.) He still hasn't explained the odd soundbite he gave MyFoxNY last week -- saying of President Obama that "he's following in the same path of Abraham Lincoln; he will get his" -- which many perceived as more than a little threatening.
Copyright FREEL - NBC Local Media