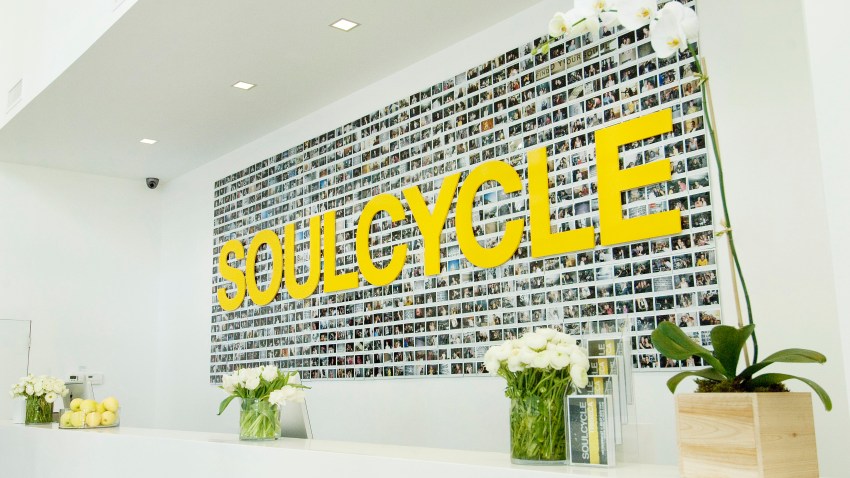 Over the last few years, boutique fitness classes popped up all over New York City – and indoor cycling is no exception. I actually tried SoulCycle back in 2009 when they only had one location, a small back lobby on West 72nd Street. Now, just two short years later, SoulCycle boasts seven New York locations, five in Manhattan, one in the Hamptons and one in Westchester.

What made SoulCycle grow so quickly?

Glancing at their studio, it might seem like any other. But shortly after the upbeat music begins blasting, you realize you are in a very different type of class.

I was pedaling along a few months ago when the instructor shouted, "Elbows out, front-to-back" and the entire class began performing "bike push-ups" in unison. Imagine being in a standing position on the bike and propelling your body forwards and backwards without stopping the cycling. In addition to that, we did the same exercise with elbows in, and a side-to-side oblique crunch version.

Because of these exercises, first-timers should not take a front-row seat. SoulCycle instructors are very into perfect choreography, so it is important to become familiar with their movements from the comfort of the back of the room.

Instructors at SoulCycle bring their personality to class, which explains their devoted following. I was finally able to get into the famous Laurie Cole's class, and now I totally understand the hype. During one slow Coldplay song we climbed a steep and difficult mountain, motivated by Laurie's words. After this intense climb was over and the next fast song blasted, Laurie was just as speechless as the rest of the class -- about the pure intensity of that one slow climb, about how we were all in this together, about how we all reached the top of that mountain, dripping in sweat, as a team.

One song toward the end is dedicated to upper-body strengthening, and students can choose from one- or two-pound weights. I was disappointed to find that not every class includes this section.

It took me a few sessions at SoulCycle to get the hang of it. I don't love the bike push-up aspect. It is hard for me to understand the benefits of such an exercise.. But SoulCycle devotees seem to love it. Like any studio, you might want to try a few instructors before judging the class. My third experience was far better than my first and second.

Keep in mind that you must wear cycling shoes at SoulCycle. Shoe rentals cost $3 and dedicated SoulCyclers will benefit from purchasing their own pair.

While a regular SoulCycle class didn't convert me to a spinning fiend, I do want to get back to SoulCycle to try their SoulBands class. SoulBands incorporates resistance bands hanging from the ceiling into the cycling workout for a true full-body experience. I like that SoulCycle is breaking the mold with innovative classes like this.

With their recent purchase by Equinox, I am sure we will continue to see unique variations on the traditional indoor cycling class from SoulCycle.
Dori Manela is a writer, content manager and social media consultant. Raised in Queens, Dori now lives in Manhattan, taking as many exercise classes in NYC as possible in search of the perfect workout. She started Dori's Shiny Blog in November 2007. As her passion for fitness grew, DSB turned into a health & fitness blog. With the help of her favorite social networking site Twitter, Dori has connected with other bloggers, boutique fitness studios, companies and readers to share her love of working out.