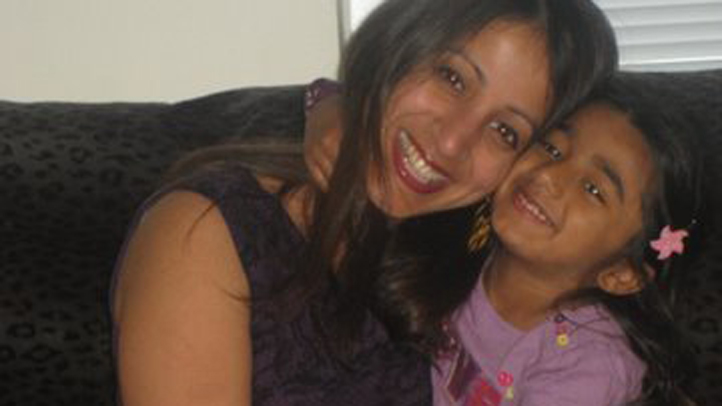 Among the 8,000 women who will be running in the New York City Half-Marathon in Central Park this Sunday will be Nimmi Kapoor, MD, whose first tentative forays into running turned into a full-blown lifesaver through her divorce.
Nimmi, 32, was already dealing with the demanding jobs of chief resident in general surgery at a New York City hospital and mother to a three-year-old. But when she began the divorce process, she decided to turn to running.

This Sunday, she'll be running the More/Fitness Half-Marathon in Central Park.

Read more of her story here:
Life has been full of challenges. Surviving residency training alone -- being on call every third night, operating for hours on end, taking care of extremely sick patients, and passing our annual in-service exams -- has been a monumental task for me.
Becoming a mother in the middle of residency was no easy rite of passage either. On one of my interviews for a fellowship this year, someone asked me what I do in my free time. I couldn't help but laugh. "What free time are you referring to?" I asked.

Clearly, I had neglected myself -- mind, body, and soul -- in the grueling process. Then, as I approached the light at the end of the tunnel in my residency, I had to go through a divorce. I became a statistic, the numerator. Yes, divorce is common, but not in my traditional Indian culture.
Amazingly, though, my parents, my brother, my friends and my hospital staff only showered love and support me. We had always relied on support from others, but this time they actually carried me through. In the end, it was my dad who said, "Get on the treadmill for 15 minutes a day."

So I did, and 15 turned to 20 which turned to 30. Then one day, my daughter's nanny (and now good friend) said, "I think you should run this all-women's marathon with me."
What? I had never done anything of that magnitude. I had never run more than three miles, let alone physically pushed myself. Still, I liked the idea of a race that was only for women. So I signed up.
I started jogging about a mile in the middle of December. Then I upped the ante and really started training on January 10. My long runs started with four miles, and then I added one mile each week to finally get to 12 miles in the middle of March.
I didn't struggle too much during the training; I think it's because the worst was behind me, and training gave me something to focus on and commit to. Even between working crazy hours, trying to be a good mom and going through divorce proceedings, I always managed to fit running into my schedule, even if that meant running after 8 at night.
I usually have to run three days straight, and almost always have to run both weekend days. Now I'm working on speed -- I'm hoping to run the entire half-marathon in about two-and-a-half hours (the L.A. Marathon winner ran the whole race in less time than that!).

Running was the best thing I made myself ever do. I shrunk from my over-stuffed size 8 to an easy size 4. While I juggled eight research projects, running helped to clear my mind, and to focus on my research ideas and my commitment to an academic career. My colleagues at work tell me I am "glowing," unaware of everything going on at home. My family and friends marvel at my transformation and my ability to succeed through this difficult time. My ex-husband even had to tell me how good I looked!
This challenge came at just the right time in my life. It's enabled me to transform my life, and it's allowed me to become a good role model to my daughter, my patients, my friends and my colleagues.
Nimmi will be running the More/Fitness Magazine Half-Marathon this Sunday, April 3, at Central Park.
RELATED: