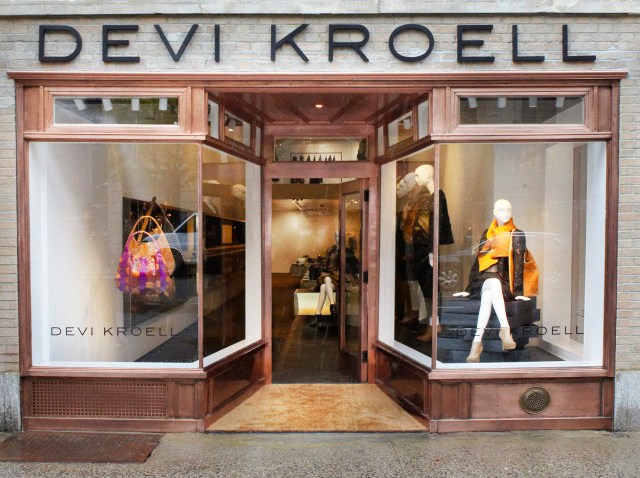 For the first time, insider favorite Devi Kroell's handbags, shoes, jewelry and RTW are being showcased under one roof, with the opening of the designer's Madison Avenue flagship this week -- just in time for the line's fifth anniversay.
The two-story, 3,000-square-foot shop joins Kroell's East Hampton location and marks the beginning of rapid expansion plans which include stores in Las Vegas, Houston, Chicago, Florida, California and a second NYC address in the next two years. Shoppers at the minimilast 717 Madison will be treated to store exclusives like scarves, jewelry and other gift items, and Kroell has announced plans for luggage to be available on-site in time for the holidays.
Kroell said she wanted to create a "serene space," because, she noted, "Space and time are still among the most precious luxuries in New York." Well put.