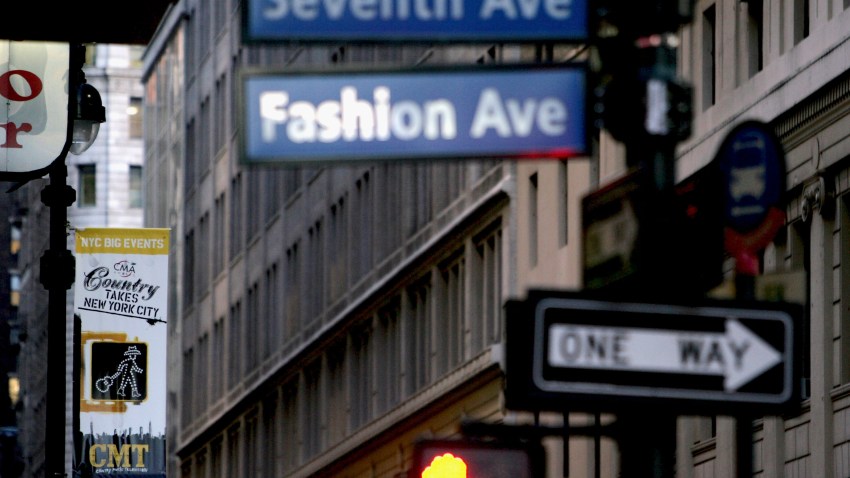 The posh picket line in the Garment District yesterday is out to save the neighborhood, which they say, is crucial to saving the industry. Lepore, von Furstenberg, Kors, Sui and many more speak out for their trade.
The designers were backed by Mayor Bloomberg and his challenger, William Thomas, Council of Fashion Designers of America (CFDA) executive director Stephen Kolb and crowded the district hundreds strong to discuss essential methods of preservation for what they know to be the very heart of the industry. Spearheaded by Nanette Lepore and her husband and business partner, Robert Savage, the crowd heard 16 speakers discuss the history of fashion and its role in the social and economic fabric of New York. Footnote: the apparel industry is the second largest employer in New York City behind the financial sector, thank you very much.
Among the components tossed around as viable solutions to save the Garment District included tax credits for U.S and/or city manufacturing, the creation of a (we think, pretty groovy) Made in New York label on clothing and perhaps most urgent, proper zoning to hold rents in the district within reach of designers, vendors and manufacturers for whom rising rates have grown increasingly prohibitive.
The rally follows on the heels of HBO's documentary, Schmatta: Rags to Riches to Rags, illustrating the rich, provincial history and evolution of the fashion industry and its core headquarters. If anyone wants to dismiss the importance of fashion as frivolous, today's designers have done an ample job of declaring their worth, both in the cultural vibrancy of our society and the economic diversity of a modern city, nation and global community.
So whether you're waving a picket sign or sandwich board, put it on a bumper sticker and fight for fashion: Don't Leave the Garment District Stripped.