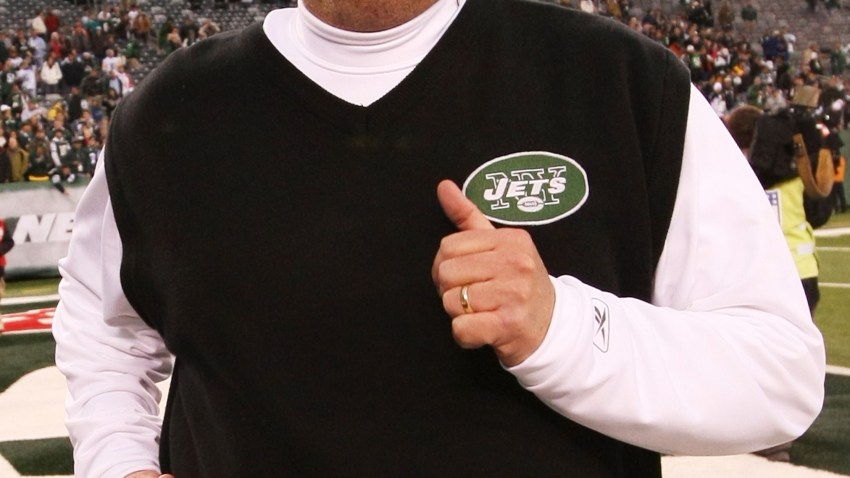 From meatballtinis to sausage sliders, here are a few delicious recipes to cook up for the big Jets game on Sunday.

Patsy's Sweet Sausage Sliders for Jets Game

1 Appetizer Portion
6oz. Sweet Italian rope sausage
2 Tbsp olive oil
3 Kings Hawaiian sweet rolls or small brioche rolls
1 clove Chopped Garlic
3 oz. roasted green peppers
3 slices provolone cheese
Green olives (for garnish on dish)

1. Cut rope sausage into three 2oz pieces and butterfly split each piece in half lengthwise.

2. Place one Tbsp. of the olive oil into a heavy bottom skillet over med high heat and brown split side down then turn and brown other side cooking until sausage is done through. Place green pepper and provolone on top of sausage and cover to melt cheese. Remove from heat and keep warm.

3. In a medium non stick pan warm 1 Tbsp. of olive oil and add the Garlic. Split the rolls and place split side down in garlic oil and lightly toast to golden brown.

4. Arrange rolls on serving plate and place sausages into rolls and serve with green olives or small mixed salad greens and olives.

Patsy's Meatballtini Recipe for Jets Game

Serves 6 to 8 appetizer portions
3/4 cup fresh breadcrumbs
6 tablespoons whole milk
2 tablespoons extra-virgin olive oil
2 medium onions, finely chopped
6 cloves garlic, finely chopped
3 pounds of veal
3 large, whole eggs, lightly beaten
3 large egg yolks, lightly beaten
3 tablespoons finely chopped fresh flat-leaf parsley
3 tablespoons finely chopped fresh oregano
1 1/2 cups freshly grated Parmesan cheese
Coarse salt and freshly ground pepper
Dried breadcrumbs, for work surface
Olive oil, for frying
Green Olives

1. Place breadcrumbs in a small bowl. Drizzle the milk over and let stand until absorbed.

2. Heat 2 tablespoons oil in a large skillet over medium-high heat. Add the onion and garlic; cook until translucent, about 3 minutes. Set aside.

3. Place the veal in a large bowl. Add breadcrumb mixture along with the reserved onion and garlic, whole eggs, yolks, parsley, oregano, and cheese. Season with salt and pepper. Using your hands, mix until just combined.

4. Sprinkle breadcrumbs over work surface. Roll 3/4 cup meatball mixture into a thin strip, about 12 inches long; repeat 3 more times. Line strips next to one another; sprinkle with breadcrumbs. Cut strips into 1-inch lengths. 4. Repeat process with remaining meat mixture.

5. Working in batches, transfer 1-inch pieces to a large sieve; sprinkle lightly with breadcrumbs to prevent sticking. Toss until pieces become round and form meatballs.

6. Lightly coat the bottom of a large skillet with olive oil; set over medium-high heat. Working in batches, cook meatballs until browned and cooked through, 1 to 2 minutes. Transfer to a paper towel-lined baking sheet to drain. Repeat with additional oil and remaining meatballs.

7. Serve in a martini glass with Patsy's Marinara Sauce (available in stores) or your own marinara sauce and a side of green olives.