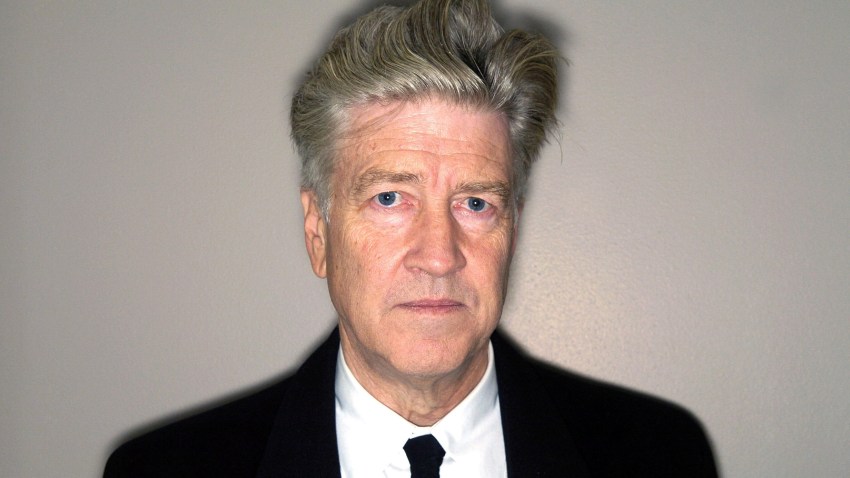 David Lynch has already released the singles "Good Day Today" and "I Know" from his forthcoming album Crazy Clown Time. But as is usual for Lynch productions, this whole thing is still a bit... confusing.
In an effort to elucidate matters, Lynch has kindly unveiled a trailer for the album that features in-studio footage shot with the director's signature ambient strangeness.
The footage doesn't quite answer questions like, "Why is David Lynch making an electro-pop album?" or "Why is it called Crazy Clown Time?," much less "is Dale Cooper still possessed by Demon Bob?" or "what exactly was the deal with the cowboy guy in Mulholland Drive?"
But it's a nice way to add some signature Lynch strangeness to your day.
Crazy Clown Time, which will feature a duet with Karen O., will be out on Nov. 8 from Sunday Best Recordings/[PIAS]. Below is the track listing, featuring the director's commentary on each song. I think we can all relate to the subject matter of "Pinky's Dream."
Crazy Clown Time track listing
1. "Pinky's Dream"
"The horror and sadness of losing someone to other dimensions."

2. "Good Day Today"
"About being sick of negativity."

3. "So Glad"
"This kind of feeling comes up from time to time in our lives. It doesn't always have to do with people…"

4. "Noah's Ark"
"About being saved by love."

5. "Football Game"
"This sort of story is probably more than a daily occurrence in our world."

6. "I Know"
"Facing the reality that comes as a result of our actions."

7. "Strange and Unproductive Thinking"
"Speaks for itself"

8. "The Night Bell With Lightning"
"A blues song…and the title comes a bit from a line in a Kafka story."

9. "Stone's Gone Up"
"Something has happened"

10. "Crazy Clown Time"
"is a phenomenon of the age in which we live."

11. "These Are My Friends"
"The ones I see each day"

12. "Speed Roadster"
"A story of unrequited love near the piney woods"

13. "Movin' On"
"The decision was so obvious…"